I found myself in the market for a new car in 2018. I spent weeks visiting dealerships, test driving different models, and listening to all sorts of pitches from the salespeople. After my research, I narrowed my options down to two cars, wrote out a list of pros and cons, and took a couple of weeks to think over my decision.
I figured there would be a glaringly obvious reason that I would choose one car over another. Maybe a difference in price, better gas mileage, or more features for a better bargain would put one car easily atop another. But both cars had nearly identical pros and cons lists — on paper, there wasn't anything setting one apart from the other.
Yet somehow I found myself significantly more drawn to one car. The car didn't have anything specific that I could pinpoint as the reason for it being better than the other, there was just something about the car that made me want it more.
When you really think about it, some of the biggest decisions of a person's life are driven by desire. You strive to obtain the things that appeal to you the most, even if you can't explain why you're so drawn to a particular person or thing.
No matter the situation, there's something to be said about having that je ne sais quoi that people just can't put their finger on yet leaves them wanting more. So if you're looking for ways to make yourself a standout choice, consider these six traits of highly desirable people.
1. They Are Unapologetically Themselves
It takes true confidence to consistently be your authentic self, and that self assurance is part of what makes someone so endearing.
Too often, we're ashamed of our passions and hobbies because we're afraid of how people will judge us for them. But what we don't realize is that suppressing our interests only makes us boring and unappealing.
Inadvertently, hiding our true selves is a manipulative way of trying to impress the people around us. And people can see right through that facade of perfection.
Those who are most desirable embrace their authentic selves with the understanding that it is their humanity that makes them appealing. It isn't about being perfect, it's about impressing people with who you truly are.
2. They Have a Strong Support System
Having a group of people that backs a person completely says a lot about their character. That foundation of support suggests that they're a person worth investing in.
More importantly, a desirable person will outwardly appreciate the support system around them, which demonstrates their high regard for love and human connection. It shows that they value commitment to their loved ones and appreciate time spent with those who matter.
And that's what ultimately leaves people wanting to be the recipient of their unconditional support.
3. They Have a Life Plan
People want to follow the person with ambition and goals. Desirable people think about what they want to achieve and make a strategic plan for how they are going to get there.
Having a life plan is an indicator that a person is going to make well-informed decisions. They're going to have a sense of control over their lives that will allow them to avoid unnecessary mistakes and poor life choices.
And while highly desirable people have goals and clear plans, they are also open to new ideas that might change the direction of their life. That willingness to consider other opportunities shows that they are willing to compromise with a partner and makes people want to go on the journey with them.
4. They Are Resilient Risk Takers
Highly desirable people don't avoid risks because they understand that with great risk comes great reward. Having the courage to take risks is admirable, and having the strength to bounce back when those risks don't pan out makes a person all the more estimable.
And better yet, they know how to turn their failures into a positive learning opportunity. They take the time to analyze their shortcomings and learn how to turn them into greater success in the future.
Giving up is a turn off; surviving and overcoming the unexpected is shows stability.
5. They Are In Control of Their Emotions
Emotional stability is exceptionally appealing because it shows a glimpse of how a person will react to a challenging situation. Whether it's in a professional setting or a personal relationship, conflict is bound to arise.
The ability to cope with the stresses of everyday life is a sign of good mental health. Being emotionally stable means that a person is going to be able to overcome adversity as it arises, find productivity in conflict, and withstand difficult situations.
Knowing that someone is level-headed is what gives the confidence that they'll be a great teammate and has people lining up to pursue a partnership.
6. They Earn Attention, Rather Than Chasing It
You know those people who crave attention and will do just about anything to get it? There's nothing more unappealing than the sense of desperation that comes with needing the approval of others.
When someone is truly living their best life, they're too busy enjoying it to be bragging about it on social media or trying to convince everyone that their life is something to be envious of. If you're constantly trying to assure people that your life is great, then it probably isn't.
It's the people who are focused on fulfilling their own goals and satisfying their own sense of happiness that are the most desirable. People will take notice of the person who is quietly dreaming, achieving, and living their best life.
Attention that is earned without having to beg is a sign of admiration; attention that is gained from throwing yourself in everyone's face is a sign of pity.
The good news is that being desirable isn't complicated. So long as you are true to yourself and treat the people around you well, you're going to turn heads. While you may not be able to draw the attention of everyone, you'll attract the type of people that are there for the right reasons and are going to enhance your life.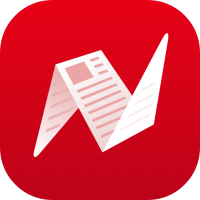 This is original content from NewsBreak's Creator Program. Join today to publish and share your own content.