About six years ago, when my boyfriend and I first started dating, we were spending time together at a little dive bar in the city. My boyfriend excused himself to go to the restroom, and almost immediately a tipsy, blonde-haired man took his place on the stool beside me.
His friendly conversation quickly turned flirtatious, and his intoxication prevented him from taking a hint. As I delivered the "I'm flattered but I have a boyfriend" line, I caught a glimpse of my partner coming out of the restroom. Our eyes locked, and I braced myself for the inevitable jealousy that would put a damper on our night.
But instead, he politely introduced himself to my new, unwelcome companion and pulled up a stool to sit on the other side of me. We carried on with our own conversation, and the tipsy guy eventually moved on to pursue his options sitting on the other side of the bar.
"That didn't bother you?" I asked my boyfriend, trying to downplay my surprise at his calm demeanor. He looked puzzled and replied, "No, why would it?"
At the time, I had no clue that my boyfriend's lack of a reaction was actually an indicator that he was going to be the person I spent the rest of my life with. I had never dated someone that was so secure, so some of his tendencies were completely foreign to me.
But if you don't recognize and value the secure behaviors of your partner, you risk letting "the one" get away. Here are four traits that signal your partner is the real deal.
1. They Expect Their Boundaries to be Respected
And because they know how to set their own boundaries, they also know how to respect yours. My boyfriend and I both know the importance of prioritizing time to do things away from each other; he isn't afraid to tell me when he wants the space to do things without me and I know I can do the same.
Setting and respecting personal boundaries in a relationship reduces stress and allows each person to maintain their own identity. It's important to have a sense of individuality outside of your relationship and stay immersed in the things that you enjoy doing without your partner.
If you lack those boundaries in your relationship, it can quickly turn into a codependent situation rather than a thriving partnership.
So if your partner lets you know that they need a little bit of space, don't take offense. It just means they still know how to function outside of your relationship and respect that you have your own life, too.
2. They Aren't Afraid to be Vulnerable
I'll admit, the first time my boyfriend teared up in front of me I had no idea how to react. I had never had a partner be so vulnerable with me; was I responsible enough to support him? But my boyfriend's willingness to express his emotions not only taught me how to be a more supportive partner, it also gave me the confidence to speak up about my own feelings and experiences.
Too often, vulnerability and expressing emotion is viewed as a weakness, especially for men. Instead of being open about what's bothering them or what they are going through, an insecure partner will hide their feelings and shut their partner out.
But a stable partner knows that communicating their emotions helps them to feel more closely connected to their partner. They'll tell you exactly how they're feeling and when they need your support.
Having the ability to be vulnerable also means that your partner is more likely to be an empathetic support system. They are going to have the ability to respect your feelings without making you feel like you're being clingy or over the top.
And most importantly, they'll know how to give you extra support when you ask for it without sacrificing taking care of their own needs, keeping your relationship healthy and balanced.
3. They Don't Have Time for Jealousy
The funny thing is, if my boyfriend had come out of the restroom of that dive bar in a jealous rage, I probably wouldn't have questioned it. Some of the toxic behaviors of a relationship have become so glamorized that we begin to view things like jealousy as a form of flattery.
Don't mistake your partner's lack of jealousy as an absence of feelings. If your partner is secure in themselves and your relationship, then things like going out with friends or being unexpectedly hit on at a bar won't be viewed as a threat.
So long as you show your loyalty, your partner shouldn't exhibit jealous tendencies, period.
4. They Embrace Productive Conflict
Over the course of our six-year relationship, my boyfriend and I have worked through our fair share of disagreements. But the key to getting through the tough times is facing the problem head-on and not shying away from having those difficult conversations.
A secure partner isn't consumed with being right or proving that you are wrong. Rather, they want to be sure they're being understood, that you are being heard, and that you can work together to make things right between the two of you.
And they'll never be tempted to raise their voice because they know it will detract from finding a resolution.
Not only will they have a willingness to work through conflict, they'll also have the emotional maturity to process their feelings and quickly move on once the issue has been resolved.
If you want confidence that your relationship will stand the test of time, you and your partner need to be secure and confident individuals first. If you or your partner are insecure, your love for each other will quickly turn into an unhealthy codependency.
While having a secure partner doesn't guarantee you'll have a perfect relationship, it will ensure that your relationship is strong enough to withstand the hardships.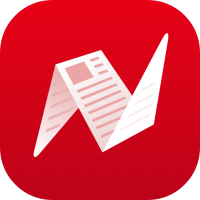 This is original content from NewsBreak's Creator Program. Join today to publish and share your own content.