My journey to financial security started like many others; I was a 20-something millennial with $19k in debt, shelling over a ridiculous amount of money to cover my high-priced Bay Area rent and brand new car payment each month. I felt as though I was living paycheck-to-paycheck even though I made $60k a year.
Though I have always considered myself to be frugal, I found myself three years out of college having only saved $18k. Though that amount of money is nothing to scoff at, I was beginning to think about things like buying a house, traveling the world, and saving for retirement. I felt as though I would never be able to achieve those goals at the glacial pace I was setting money aside. After all, it took me three years to save $18k, how would I ever achieve any of my financial goals before I was in my 50s?
My dose of reality came after a medical emergency forced me to shell out over $4k in medical bills. I was fortunate to have that $18k set aside, but handing over nearly a fourth of my savings was like a punch to the gut. It had taken me 8 months to save that kind of money, and it was gone in the blink of an eye. I felt completely deflated, stressed, and hopeless. I wanted to get out of this rat-wheel, and knew I needed to make a change. Here are five steps that I took to save $50k in 2 years and completely change my outlook on money.
1. Save for a Rainy Day
My first step was to set aside a small emergency fund in case something unexpected were to pop-up in the early stages of this process. There are countless financial gurus who advise starting off with a $1,000 emergency fund, and I was in no position to reinvent the wheel. I still had $14k in savings, so I allocated $1,000 of that money to my emergency fund. This came in handy when my tire caught a nail and I was on the hook $225 for a replacement. Not only could I afford the unexpected cost of a new tire, I felt absolutely no stress when it came time to pay this bill. The peace of mind that my emergency fund provided me was more valuable than the money sitting in the account and I was more motivated than ever to keep improving my money management.
2. Track Your Dollars
Once I had my emergency fund in place, I created a written budget at the start of the month to plan how I would spend my money before I received it. This was something I had never done before, so I had to look at my old bank statements to try to get an idea of what I was even spending my money on. I was shocked to see where some of my hard-earned money was going. I mean, over $300.00 a month on groceries for one person? While also managing to spend at least $100.00 a month at restaurants and bars? To say it was eye-opening would be an understatement.
Creating, and sticking to, a budget took months of trial and error. I made more than a few mistakes along the way and went over my budget on many occasions. But even with my missteps, being proactive in planning my spending made it feel like I had gotten a huge raise, even though I wasn't bringing in a dime more. I went with a pen and paper style of budgeting for about 10-months before finding an app that worked for me. I still use the free version of Dave Ramsey's EveryDollar budget which you can access online and on your phone. Having the ability to log an expense right from my phone made it easier for me to stay accountable.
3.Get Out of Debt
This was without a doubt the most terrifying part of the process for me. I had $19k in debt, which was costing me $350.75 per month. While the payments were manageable, I was spending over $4,000 a year paying someone else. I was faced with a choice; keep making monthly payments or throw my remaining $13k at this debt. The thought of seeing my savings account read '$1,000' made me feel like I had a weight on my chest. Despite everything I had been reading, I tried to budget while maintaining my monthly debt payments for about 6 months.
In those first 6 months of budgeting, I saved about $6k. I was thrilled; I was on my way to saving $12k in a year, which would put me at $25k in total savings. I had never seen that amount of money in my life! But, my heart sunk every time I looked at my debt statements. In 6 months I had only paid off $2,100 and still owed about $17k. How could I say that I 'had' $25k when I owed someone $17k of it? All of that work to change my spending habits over the last 6 months didn't mean a lot when that money wasn't even mine to begin with.
That realization was the spark I needed to rip off the bandaid. Without a second thought, I decided to use my savings to pay off my debt in full. When all was said and done, I was left with about $2,000 in my savings account. I still had an emergency fund, and having a grip on my budget assured me that I could cover my monthly expenses while quickly building my savings back up. What I thought would be earth-shattering turned out to be one of the most liberating experiences of my life. Now, all of the money that I would be saving would be mine.
4. Pay Yourself First
One of the biggest revelations that I had on this journey was that I needed to treat my savings like a monthly bill. I couldn't keep throwing 'whatever was leftover at the end of the month' into my savings and expect any significant growth. Now that my debt payments were gone, I had more money to play with each month. If I wasn't intentional with my budget, that extra money would be wasted on unnecessary purchases. I decided to continue to budget as if I still had debt to payoff, and took the money that would have gown towards my debt and put it into my savings.
The topic of money and personal finance is so taboo, which is why I think it's important for me to be transparent about my numbers. I make about $60k a year, and with health insurance, 403B deductions, and Bay Area taxes my take home pay on an average month is $3,858. And, while every month looks different, on average I am able to save $2k each month. I live in a one-bedroom apartment with my boyfriend so I am able to keep my housing costs at around 30% of my monthly income. Once my savings and housing costs are covered, I budget for the rest of my monthly expenses with whatever income is left. I still give myself an allowance that allows me to enjoy my money on things like restaurants, bars, new clothes, etc., but I keep it to a reasonable amount that won't compromise my ability to save.
5. Create Multiple Emergency Funds
After about a year into the process I had a good handle on my budget and I wasn't wasting money on debt payments. My savings were piling up, and I didn't know how to organize my money in ways that made me feel secure while also working towards my financial goals of owning a home, traveling, and contributing to retirement. So, I decided to set up a few different funds that I could contribute to on a monthly basis that would cover unexpected expenses that may come up while also working towards my long-term financial goals. It took me a few months to narrow down the categories that worked best for me, but this is what I've stuck to for about a year:
Emergency Fund
Car Maintenance
Medical
Travel
House Fund
Roth IRA
My Emergency Fund holds 6-months of living expenses, and my Car Maintenance & Medical Funds are also fully funded. So in a typical month I allocate $500 to my Roth IRA, $100 to Travel, and $1,400 towards my House Fund.
What does my financial picture look like today?
Following a budget has allowed me to save over $50,000 in two years, which afforded me the ability to spend around $4,000 on a two-week trip around Europe last summer. I had never been out of the country before, and it was amazing to achieve a goal that I had wanted for so many years. The most liberating part of my trip was reflecting back to where I was just a couple of years ago; deflated, stressed, and hopeless after spending $4,000 on unexpected medical bills. Now I'm not trying to claim that I am equally as excited about spending money on medical bills as a European vacation. But I had peace of mind knowing that I could spend a few thousand dollars in one sitting without feeling totally dejected. I was in a position that would allow me to cover something like a medical emergency without derailing my goal of buying a house in a few years, and being in that place has taken an immeasurable amount of weight off my shoulders.
I am still in the process of figuring out my finances; I would love to learn how to invest and find ways to make my money earn more than it currently does sitting in a high-interest savings account. But the most valuable thing I have gained from my experience is confidence that I will be able to continue to achieve my financial goals and a peace of mind in knowing that a $1,000 emergency won't derail my plans.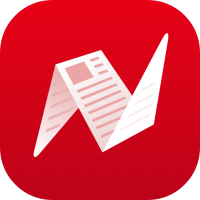 This is original content from NewsBreak's Creator Program. Join today to publish and share your own content.