Michigan Unemployment Insurance Agency has announced on Friday that it will waive repayment of Pandemic Unemployment Assistance benefits for workers who received the money they shouldn't have, after a change in federal guidelines for the program.
The Michigan Unemployment Insurance Agency had asked these workers to re-submit new information and qualify for PUA benefits and repay any compensations they received if they fail to be eligible under new federal rules.
The issue had happened when the U.S. Department of Labor removed four reasons to qualify for PUA benefits, which were initially allowed at the beginning of the pandemic.
About 690,000 unemployed workers, who chose one of those four reasons for getting the benefits, received messages from the Michigan Unemployment Insurance Agency in June to re-submit their application for assessment.
The messages told workers that they might have to repay the benefits they received if they fail to qualify under new federal rules. However, on Friday, the agency announced that nobody would have to repay benefits even if they don't qualify for PUA benefits.
The agency was overwhelmed by millions of claims in March and April 2020, when COVID-19 restrictions were applicable in the state, and the load of the applications took a toll on its claims system. Thousands of workers mentioned the lengthy waits for their payments and a lack of response to queries or issues related to their claim status.
Gov. Gretchen Whitmer's administration had quadrupled staffing for the agency to manage the excess load and set up new modes for workers to reach out for help in 2020.
Last fall, the Unemployment Agency Director, Steve Gray, abruptly left his position with the agency. He received a separation agreement with $86,000, but Whitmer never provided the reason for his departure.
As per UIA records, about 241,000 workers replied to the unemployment agency's request for more data to requalify for PUA benefits. The agency is examining their cases to determine whether they still qualify.
In a statement given on Friday, Acting Director of the agency, Liza Estlund Olson, said, "For those who did not respond, we want to assure them that claimants who are no longer eligible won't have to return the money they received when, through no fault of their own, they chose one of the four non-eligible reasons."
Unemployed workers can expect the official notification of the repayment waivers in their MiWAM account or a letter sent by U.S. Mail in the next few days.
Meanwhile, Michigan lawmaker, Republican State Rep. Steve Johnson of Wayland has set up a new web form for unemployed workers to provide details of their experiences while dealing with the Michigan Unemployment Insurance Agency.
The House Oversight Committee chairman will use this information to work toward fixing some issues with the agency.
Johnson said, "This is about good customer service and a state agency operating efficiently. UIA has not had a good track record in the recent past in this regard, and our committee will look to find effective solutions both for the present and the future."
In defense of the outcry against this measure, the UIA officials say that the letters were a response to changes in the federal Pandemic Unemployment Assistance program, which came well after the program was implemented.
"We need to provide people with a voice and ensure those voices are heard. Right now, they've been handed a letter by the state, and the onus is on them to make sure they don't owe the state any money because of the state's mistake," Johnson said.
Johnson and the House Oversight Committee are carrying out an in-depth investigation of the unemployment agency and its faulty practices. He is concerned about the mismanagement, incompetence, and fraud pattern in day to day operations practices of the agency during the coronavirus pandemic.
"Many people have questions about this. People are worried about being stuck with a bill, and how a mistake like this could have likely happened," Johnson said. "The Oversight Committee is working on getting answers, and we'll continue to make sure that impacted people have a seat at the table."
While all this is crappy politics, the best part of the entire episode is that people who were already stressed due to falling earnings because of the pandemic can now take a breath of relief.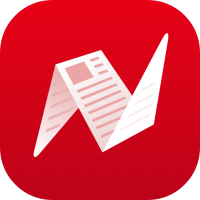 This is original content from NewsBreak's Creator Program. Join today to publish and share your own content.