A lawmaker from Michigan has spent hundreds of dollars of campaign funds designated for a "constituent meeting" at a strip club.
Jewell Jones, Michigan state Rep., a Democrat, was defending his spending hundreds of dollars of campaign funds at a strip club earlier this year and described it as a "meeting" that deserved no further clarification.
Jewell Jones, who was elected in 2016 as the youngest representative in the state's history, listed the expenditures in a fundraising report filed by him on Sunday, which shows that his campaign spent $221 at the Pantheion Club, a local strip club, on 8th March this year.
Jones called the venue and explained that the club had a "lounge" atmosphere and "great lamb chops" and that he has to "meet people where they're at" sometimes as part of his job, adding that he wasn't sure if it was a strip club.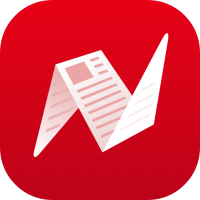 A Twitter account with the name Pantheion Club has a description that reads "the oldest and most established gentlemen's club in Michigan."
According to the disclosure, Jones's campaign finance expenditures include $6,400 at restaurants and lounges between 1st January through 20th July, for what he described as "meetings."
Jones's candidate committee spent a total of $15,926 over the past seven months, of which $12,057 were spent on costs that were "incidental" to Jones's holding office. This includes a bill for $696 for a Las Vegas bar on 22nd March, Ferraro's Italian Restaurant and Wine Bar, which Jones says was due to a "dinner meeting with other legislators."
Simon Schuster, executive director of the nonprofit Michigan Campaign Finance Network, said, "While this sort of spending isn't uncommon, sadly, the venue Rep. Jones chose truly pushes the limits of incredulity."
Jewell Jones is not new to controversies. This year, Jones made national headlines after his arrest for an incident involving drunk driving on 6th April.
He supposedly threatened officers with a phone call to "Big Gretch," referring to Democratic Gov. Gretchen Whitmer, while being arrested.
According to a police report, Jones was swerving his black Chevy Tahoe in and out of lanes before pulling over into a ditch on the side of the road. His blood alcohol content was at 0.19, which is several points over the legal driving limit of 0.08. Prosecutors said Jones did not cooperate when responding to the paramedics and the officers at the scene.
Jones was charged with resisting detention, driving a vehicle while intoxicated, rash driving, and possessing a weapon while under the influence. Last week, a judge found Jones violated his bond for a second time and threatened jail term if it happens a third time.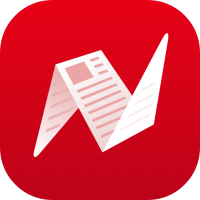 This is original content from NewsBreak's Creator Program. Join today to publish and share your own content.