Nearly 650,000 Michiganders received letters from the state's Unemployment Insurance Agency in June stating their eligibility criteria for unemployment benefits had retroactively changed.
The letters hinted at a concern that people who had received benefits over the past year would have to pay them back.
The Unemployment Insurance Agency sent these letters after realizing that the four criteria the state established for Pandemic Unemployment Assistances no longer qualified as legitimate reasons for payments by the U.S. Department of Labor.
After receiving the letters, the agency gave Michigan residents 20 days to re-certify their PUA claims. The deadline to refile ended last weekend, but individuals who missed refiling their application should immediately contact their state representative or the UIA.
However, all those worried and stressed due to this new development may have some good news coming their way. The recent announcement from Gov. Gretchen Whitmer mentions that people who followed the rules for receiving the benefits will not have to pay back the money.
Whitmer said the letters issued by the UIA were required to be sent by the federal government to keep the state in compliance and shield taxpayers against fraud.
Whitmer further announced that although some residents might go through the process and learn they weren't eligible for benefits, federal waiver guidance will cover residents as long as they made the original applications in good faith.
"I want to be clear to every Michigander who did the right thing: no one who followed the rules and received benefits through no fault of their own should have to pay back money to the federal government," Whitmer said in a statement.
The federal waiver guidance, which was announced in early May, empowers states to waive recovery of overpayments to individuals for no fault of theirs.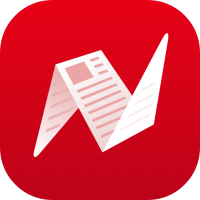 However, if it is proved that any individual collected benefits fraudulently, the guidance says that the states must impose monetary penalties, order repayments, or possibly pursue criminal prosecution.
Jody Kerbyson, the CEO of GST Michigan Works, said that the best course of action for people confused about their PUA status is scheduling an appointment with the UIA.
"While GST Michigan Works understands the frustration that people are experiencing, unfortunately, we unequipped to assist with these unemployment issues," Kerbyson said, "Since every situation is different, there is no one solution to fit all."
Kerbyson said her organization is on standby, ready to help people with re-employment efforts like assisting in the completion of their work search requirements and registering for work.
In a July 14 press release, acting UIA Director Liza Estlund Olson said the agency would evaluate each requalification application on a case-to-case basis. Olson said the agency is currently considering a waiver process but did not provide any specific details on the process.
Steve Johnson, Chairman of Michigan House Oversight Committee, announced last week that he intends to start an investigation into the operations of UIA, calling the agency a complete "mess."
Johnson said the oversight hearings would include testimony on the "pattern of mismanagement, incompetence and outright fraud" incidents at the agency.
The new announcements from Governor Whitmer and the statement from UIA Director Liza Olson should be an assurance to those hit with refund notices and concerned about their finances during the bad days of the pandemic.
Going by the information at hand, these measures, if executed as mentioned, would be a welcome relief to those thousands worried about making fund arrangements for repayments.
It is good to see the government owning up to their mistakes, which is the right thing to do, instead of pushing them on residents who have been traumatized and suffering for no fault of theirs.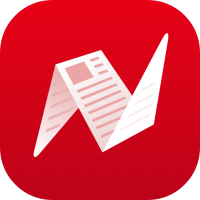 This is original content from NewsBreak's Creator Program. Join today to publish and share your own content.