If you are a resident of Michigan and more importantly of any of these 6 cities, you should be some of the happiest people in the United States. Wondering why?
Six cities in Michigan have made it to the list of 150 best places to live in the United States in 2021-22, according to studies done by U.S. News.
U.S. News ranked the 150 best cities to live, as well as the best cities to retire.
U.S. News analyzed the 150 most populous metro to find the best places to live and retire. A place had to pass rank high on multiple parameters like good value, be a acceptable place to live, has a strong job market, and high quality of life, to find its place in the list.
All six of the best cities to live in Michigan also made the list of best cities to retire.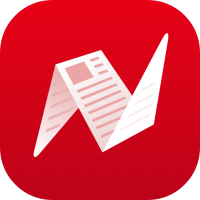 These 6 cities that made the cut are :
#1) Ann Arbor
Ann Arbor is a city of contrasts. It is rural and urban, sporty and intelligent, outdoorsy and high-tech, counterculture and high society - all the same time. It is best known for the University of Michigan, among other things.
Ranking
#12 best place to live, #7 best place to retire
Overall Score
7.2
Quality Of Life
8.4
Value
7
#2) Grand Rapids
Grand Rapids has a fondness for public art, and its craft brewery scene is the best in the nation.
Ranking
#34 best place to live, #21 best place to retire
Overall Score
6.9
Quality Of Life
7.4
Value
8.2
#3) Kalamazoo
Kalamazoo is as joyful and quirky as its uncommon name suggests. Its theaters, museums, and live music venues make the city arts and cultural melting pot, and its craft brewery scene brings visitors from around the region.
Ranking
#51 best place to live, #38 best place to retire
Overall Score
6.7
Quality Of Life
7
Value
7.9
#4) Lansing
Lansing is a diverse metropolitan area where you can travel from a college campus to a waving wheat field in just 10 minutes. Residents can observe the rule of democracy while staring at the beauty of the state Capitol building and then head up for Division I college football.
Ranking
#64 best place to live, #60 best place to retire
Overall Score
6.6
Quality Of Life
6.8
Value
7.5
#5) Detroit
Detroit is rich in history, culture, and innovation. This Michigan metro area, which borders Canada, was settled by French explorers
Ranking
#127 best place to live, #81 best place to retire
Overall Score
6
Quality Of Life
5.9
Value
7.4
#6) Flint
Established in 1819, Flint became one of the region's primary lumbering areas. However, it was more famous as a hub for auto manufacturing. For many years, Flint was the manufacturing hub for all Chevrolets and Buicks.
Ranking
#144 best place to live, #92 best place to retire
Overall Score
5.5
Quality Of Life
4.9
Value
7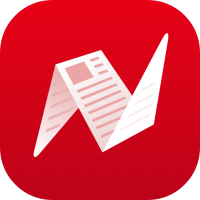 2021-2022 Best Places to Live Methodology
The U.S. News & World Report's Best Places to Live rankings help readers to make an informed decision when finalizing where to settle down.
Data from sources including the U.S. Census Bureau, the FBI, the U.S. Department of Labor, and U.S. News' own internal resources are analyzed to rank Metro areas.
This data was categorized into the five indexes with different weightage allocations determined by Americans' preferences.
These percentages for weighting each index follow the answers from a May 2021 public survey. People from across the United States voted for what they believed was the most critical factor to consider when choosing where to live.
Indexes for analyzing data
Job Market Index 21.2%
The Job Market Index measures the strength of each area's job market. This was determined by understanding how likely residents are to find employment opportunities in a metro area and their earning potential that city.
Value Index 23.7%
The Value Index, also called the Housing Affordability Index, measures how comfortably an average resident could afford to live in the city within their means.
Quality of Life Index 26.0%
The Quality of Life Index measures how happy residents are with their daily lives in each ranked metro city. To calculate Quality of Life scores, the U.S. News team evaluated multiple aspects of life in each metro area.
Desirability Index 16.3%
The Desirability Index measures whether people want to live in a given metro area. 3,600 people participated in an online survey from across the U.S., in which they ranked the metro areas they would most like to live in.
Net Migration 12.8%
While the Desirability Index measures if a metro area is appealing, the Net Migration measures whether people move to or away from each metro area. Net Migration represents whether a metro area is drawing new residents.
Now that you know that we Michiganders have 6 best place amount the top 150 in the US, which one would you like to retire. My favorite is the Grand Rapids - what's yours?
References : https://realestate.usnews.com/places/rankings/best-places-to-live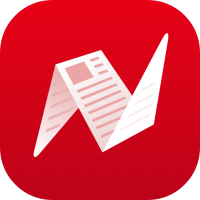 This is original content from NewsBreak's Creator Program. Join today to publish and share your own content.