We all know that money doesn't grow on trees, but finding the tallest tree in Michigan can surely land you some great prizes. What's even more magnificent is that the contest is free to participate in, so you don't have to invest anything other than your time.
About the NGO conducting this contest
ReLeaf Michigan, a non-profit organization, is looking for a few good trees in Michigan, with only one single requirement - they have to be tall.
ReLeaf Michigan is once again hosting its 5th Biennial Michigan Big Tree Hunt Contest intending to find the tallest trees in the state of Michigan.
Officials with the Ann Arbor-based group said that the trees could be found anywhere, from state parks to someone's backyard.
About Michigan Big Tree Hunt competition
ReLeaf Michigan created the Michigan Big Tree Hunt back in the year 1993 to celebrate our state's natural beauty and create a fun way for the community to gather information about some of Michigan's biggest trees. All age groups are encouraged to come out and join the fun hunt!
It's free to participate, and there's nothing better than spending some outdoor quality time appreciating the beauty and majesty of large trees in nature. Just complete the entry form by visiting the website (link provided at the end) before August 19 to be eligible to compete.
The NGO is excited to build on the momentum of the previous year's amazing Big Tree Hunt - the biggest in their history, with more than 700 submissions from all over the state.
They just love seeing your amazing big trees!
Prizes:
There are multiple prize categories to be won:
Largest tree found by anyone aged 16 or older
Largest tree found by anyone aged 15 or younger
Largest White Pine (Michigan's State Tree), by any age group
Largest tree in each county of Michigan.
Tree (of any species) larger than the current registered Michigan State Champion​ (four species currently have no registered state champion, so any size submitted could be a potential easy winner - striped maple, mountain maple, chokecherry, and white/paper birch.)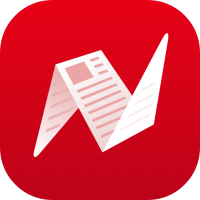 Please note: You will have to find new trees as the trees already listed in the Michigan Big Tree Register will not be eligible for prizes.
Rules:
Participants will have to comply with the below rules to be considered eligible for prizes.
The tree must be living and available for verification
The circumference of the tree trunk would be used to determine the tree size (measurement around the trunk)
Participants should submit online entries by August 19, 2022
The Michigan Big Tree Hunt is a great adventure for families, groups of friends, couples, or solo adventurers. You may have as much fun as any treasure hunt game that we play.
By identifying big trees, you can participate in a statewide effort to track and conserve these living landmarks. The activity is also a good source of knowledge to our young kids and would help teach them respect for nature, which is an essential aspect of saving our planet for future generations.
You could find a giant tree in your county or even the state! The enormous trees would be nominated for the State Champion Tree List and can even enter into the official National Register of Big Trees.
All participants will be invited to an awards ceremony in late 2022. The details of the prize ceremony will be announced on their website, on ReLeaf Michigan's Facebook page, and via their email subscriber list.
So, don't wait any further; register yourself and ready your backpacks for the new treasure hunt in Michigan.
Submissions Open NOW Until August 19, 2022
Visit their website for more details
Source: https://www.releafmichigan.org/big-tree-hunt.html​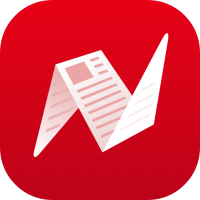 This is original content from NewsBreak's Creator Program. Join today to publish and share your own content.