Michiganders have a lot to rejoice after 15 months of depressing COVID-19 restrictions were lifted in Jun. 23. As the businesses open and life returns to normalcy, the much-awaited Michigan Senior Olympics (MSO) is back.
After a curtailed season in 2019 due to the COVID-19 pandemic, the summer games are back, starting by the end of July and continuing in most of August.
The Michigan Senior Olympics focuses on improving the quality of life for the 50+ age group, by developing programs in physical fitness, nutrition, and improving mental health and sports skills.
Michigan Senior Olympics has come a long way, from a few people participating in the 1979 games at the Pontiac Silverdome to more than 1,100 participants in the 2019 games.
And don't worry about the Alpha, Beta, Gama, and Delta variants of the virus. The organizers will take the best care to ensure that the virus doesn't play a spoilsport in the event.
Becky Ridky, the executive director of the MSO, said the games would "Feel close to normal. We will be taking extra precautions for the safety of our athletes, including social distancing, sanitation stations, etc."
The event organizers anticipate around 1,000 athletes to participate in the Olympics.
The participants can choose to take part in multiple games of their choice, as this season, the Senior Olympics will feature all games, including archery, basketball skills competition, Pickleball, badminton, 3 vs. 3 basketball, swimming, billiards, bowling, Cornhole, cycling, disc golf, golf, 5K and 10K road race, shuffleboard, softball, tennis, track and field, Racewalk and Powerwalk, table tennis, triathlon, volleyball, and soccer.
The games will surely confuse you with so many choices. So make them wisely.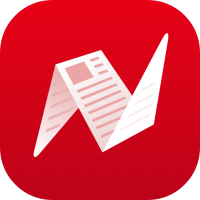 The events take place at different times, dates, and locations throughout Macomb and Oakland counties. While August will see most of the events, some games are set for later months in the year due to scheduling issues related to the pandemic and the winter games.
Ridky said, "Normally, we hold our winter games in February, but this past year they had to be canceled due to COVID. We decided to run a limited schedule of winter sports in November, including our hockey tournaments, co-ed volleyball, and indoor track and field,"
The Michigan games serve as qualifiers for the 2022 National Senior Games to be held in Fort Lauderdale.
If you are interested, head to Bloomer Park in Rochester for the opening ceremony that will take place from 6-8 p.m. on Aug. 6.
The event organizers have also set up A Celebration of Athletes Dinner and a Hall of Fame Ceremony at 6:30 p.m. on Aug. 16 at the San Marino Club in Troy.
"I am looking forward to the summer games return in full force. I look forward to seeing so many athletes that I have not seen in well over a year. I know for many of our athletes, this is just as much a social event. The summer games also feel like a family reunion for many of our athletes," Ridky said.
What to participate?
Visit the MSO website at michiganseniorolympics.org and register yourself before Jul. 16, which is the registration deadline.
Too young for the Olympics? No worries, you can enjoy yourself with your family and friends by visiting the games and cheering for your grannies and grandpas.
Want to contribute? You can donate to the MSO, which is a non-profit organization, and help their cause. The MSO is also looking for volunteers and sponsors to help them with their organizing efforts.
For more information about the summer games or to learn about volunteering and sponsorship opportunities, visit their website.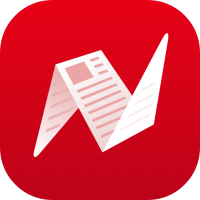 This is original content from NewsBreak's Creator Program. Join today to publish and share your own content.