If you've purchased beer recently, you've probably observed the local craft beer section has grown in your grocery stores. There's been a rapid development of the craft brewing industry in Michigan over the past decade.
Beer is a big industry in Michigan. It's the fourth-largest beer-making state in the nation.
A Beer Serves America study found that the beer industry in Michigan had an economic impact of $9.9 billion in 2020 and sponsored more than 66,000 jobs in breweries, distributors, retailers, etc.
As per Spencer Nevins, President of the Michigan Beer and Wine Wholesalers Association, "Michigan's independent, locally-owned beer distributors take pride in working hand-in-glove with brewers big and small right here in Michigan, across the country and around the globe to help them grow and thrive on a level playing field. "
This new data makes Michigan not just the Great Lakes State but also the Great Beer State.
According to the report, the beer industry is also very socially conscious.
"Michigan's beer distributors have deep roots in the communities they serve," Nevins says. "That was on display in 2020 as our members partnered with local distilleries to manufacture and deliver hand sanitizer to frontline medical workers and nursing homes when there was a global shortage because of the COVID-19 pandemic and supported local restaurants and their employees."
The beer distributors themselves gave good-paying jobs with benefits to nearly 4,866 people.
Thanks to the contribution of Michigan's beer distributors, the state is among the top 10 beer producers and home to some of the best-known breweries in the US.
With a system that promotes fairness and a level playing field, Michigan's beer industry will keep growing in the near future.
The state's entire beer industry — consisting of brewers, distributors, retailers, and supporting sectors like agriculture, transportation, and manufacturing — had a $9.9 billion economic impact on Michigan, employed more than 66,000 people, and gave more than $2.6 billion in wages in 2020.
As per Michigan state law governing beer distribution works: Brewers can self-distribute their products in the market if they produce fewer than 1,000 barrels annually. Beyond that 1,000 barrels, distributors must sign on with a distribution company to take their product and sell it on their behalf.
The state created the law after Prohibition to avoid the monopoly of a single entity to dominate the business. There are three different layers of alcohol distribution: brewers and distillers, distributors, and finally, retailers.
Some small breweries want the 1,000 barrel cap to be expanded to 30,000 barrels for working with a distributor. Distributors often take a 30% cut of profits─ which can impede a small brewery. A law change would give them a fighting chance, is what some small brewers believe.
Dan Riley and Dayne Bartscht are two brewers pushing for a law change. Bartscht works with Eastern Market Brewing in Detroit, and Riley is with Axel Brewing in Ferndale, which recently closed as a company and sold its assets to Eastern Market.
As per Bartscht, many states have at least a 10,000 barrel annual cap for breweries to sign up with distributors. Ohio has a 1,000,000 barrel cap.
Bartscht says that some brewers need some experience in packaging and branding before signing a deal with a large distributor.
"I don't imagine we're going to see another Bell's and Founders in the state of Michigan. I think a lot of their success and scale came with being the first mover's advantage in the state and burgeoning, growing industry," Riley said.
But not everyone believes that the current barrel cap in Michigan is the wrong thing.
If there's one beer brand that is an example of Michigan's craft beer expansion, it's Bell's Brewing of Kalamazoo. Its wheat malt Oberon informally ushers in summer, as its kegs and bottles are delivered across the state every year. The nation celebrates its two-hearted IPA as one of the best and most award-winning craft beers in the States.
Larry Bell, the founder of Bell's, began brewing beer in the 1980s before small-batch brewing was in trend. He was a champion for the craft brew industry. Bell is credited for the craft beer industry in Michigan, in no small part.
Bell says the laws on small breweries were the same when he started, and the distributor model is also more environmentally friendly than having individual breweries delivering their beers on their truck.
So say Thanks to Michigan for your Beers - Cheers!!!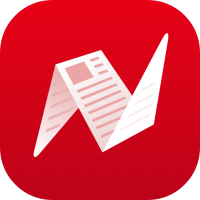 This is original content from NewsBreak's Creator Program. Join today to publish and share your own content.