People of Michigan will now go mask-free; the state lifts the coronavirus rules on 22nd June. As vaccinations increase and case rates in the state continue to plunge, the state has decided to prepone the date to 22nd June for lifting the restriction, from the earlier proposed date of 1st July.
Governor Gretchen Whitmer announced the decision. Whitmer had hinted at the plan on Wednesday and formally announced it on Thursday.
In her speech, Whitmer said, "Today is a day that we all have been looking forward to, as we can safely go back to our normal day to day activities and put this pandemic behind us. We owe a tremendous debt of gratitude to our medical experts, and health professionals who stood on the front lines to keep us safe."
What changes for the residents of Michigan?
More than anything, it's an indication that the worst is behind us. The past one and a half years were nothing but a trauma for everyone across the world. So many have lost their lives, loved ones, jobs, houses, and more.
Everyone has lived a life none would have imagined in their wildest dream - it was nothing short of an apocalypse.
1) Put your masks in the bin
Starting Tuesday, with the end of state restrictions, enjoy your life without covering your face. So empty your drawers and wardrobes of these nasty pieces of cloth. You are free to go anywhere without wearing a mask.
Still not vaccinated? No problem. Non-vaccinated people were earlier required to wear masks indoors, but not anymore. So you are equally a free bird.
Visit grocery stores, hit the gym, go to your local bars or restaurants, enjoy a movie in a theater, visit the church - without putting on a mask.
2) Capacity limits are history
The 50% capacity limits for indoor activities implemented by the states are now lifted. The state has no restrictions on capacity limits or social distancing.
But, the state has given rights to businesses, counties, and cities to set their own rules, if required.
3) Work from office
This is the saddest part of the otherwise happy announcement. Some of us may have to leave the comfort of our homes and travel to the office as they reopen. So, no more watching your soccer matches in the background while you are on zoom calls with your boss.
But it's also an opportunity to meet our colleagues; back are those office parties and those boring meetings in the rooms.
4) Bars and restaurants
With the 50% restriction rule out of the window, bars and restaurants can reopen for 100% capacity and return to normal operating hours. So hit your favorite bar with your gang and bang those beer mugs as you say. ..Cheers!!
5) Sporting events
The Detroit Tigers were back home for their homestand of June last Tuesday, and zip ties were removed from seats at Comerica as the seats sold out.
With the Lions playing this fall at Ford Field, those seats will be selling like hotcakes. The same would be the case for the Pistons and Red Wings at Little Caesars Arena this fall and winter.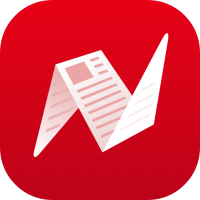 This is original content from NewsBreak's Creator Program. Join today to publish and share your own content.