MARYLAND - A quarterly report from the Opioid Operational Command Center reveals a staggering increase in the number of opioid-related deaths in the first three months of 2021. The first quarter of 2021 saw 682 fatal overdoses, a 5.7% increase from last year's first quarter, with 612 overdoses from opioids.
Robin E. Rickard, Acting Executive Director of the OOCC, responds to these numbers, stating that the increase in use and subsequent fatal overdoses were likely caused by the stress of the COVID-19 pandemic.
In 2020, the number of fatal overdoses involving all substances increased by 17.7 percent annually, increasing from 2,379 deaths reported in 2019 to 2,799. This stark increase was very likely influenced by the pandemic which had a tremendous impact on us all but especially on vulnerable populations, such as people who use drugs. - Robin E. Rickard, OOCC AED
As life begins to return to normal, the OOCC is looking to increase its efforts in combating the deadly opioid crisis plaguing Maryland. On June 24th, Lt. Governor Boyd Rutherford announced the Maryland Stop Overdose Strategy, a $4 million grant fund that would provide communities with the financial means to get overdose numbers down.
2019 saw a decrease in opioid-related deaths since the beginning of the crisis, but that progress was undone by the pandemic due to isolation, depression, and lack of in-person drug counseling as likely culprits. State officials believe that a shift in overdose prevention strategies will bring the numbers down once again.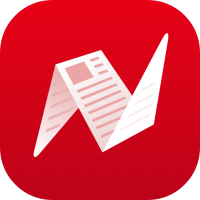 This is original content from NewsBreak's Creator Program. Join today to publish and share your own content.