LEWES, De. - Aspira Health opened last year with the vision of bringing convenient health care services to Lewes locals and tourists. Now, new mothers can participate in Aspira's Postpartum Wellness Program to relieve baby blues, get help with health and fitness, and get referred to lactation specialists.
The Postpartum Wellness Program is directed by Dr. Alexandra Cox, DHSc, PA-C. The new program aims to improve the health and happiness of mothers who are struggling to adjust to the physical and mental demands of life after giving birth.
Lack of sleep and decreasing estrogen levels can make motherhood mentally and physically challenging for new moms. Over 15% of women struggle with postpartum depression, with symptoms including sadness, anger, physical pain, and intrusive thoughts. By providing the necessary support, resources, and medications, Aspira's Postpartum Wellness program is helping new mothers feel better, bond with their babies, and meet their fitness goals.
Dr. Cox stresses the importance of regular physical activity in her letter to postpartum patients.
From that interest I pursued a Doctor of Health Science to study the mental health benefits of exercise.  In focusing my research I drew upon my experiences as a new mother, understanding the challenges of motherhood and the stress relief I felt from physical activity.  During and after my two pregnancies, I particularly appreciated the improvement in my mood I felt from being active.
Dr. Cox aims to provide new mothers with a landing place between their OBGYN and their primary care physician where they can come to receive medical guidance to improve their well-being. This program is unlike any other in Delaware. New mothers don't have to struggle with postpartum depression alone - Aspira can help.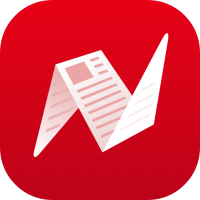 This is original content from NewsBreak's Creator Program. Join today to publish and share your own content.