He didn't spend his 5th birthday hoping to become mentally ill and addicted to chemicals that will decay him from the inside out.
His childhood years weren't spent striving to become homeless. He wasn't hoping to have the body of a 70-year-old at the age of 35.
These are the people I see every day where I work as an emergency department porter in a downtown hospital. A hospital located in one of the most impoverished neighbourhoods in all of North America.
We predominantly cater to addiction, mental illness and people living with HIV. Our hospital is a sanctuary of sorts for individuals with deeply rooted mental health problems. Our emergency department nurses and doctors treat everyone with warmth, respect and dignity. I cannot emphasize this strongly enough.
A young man is admitted into the emergency department as an opioid overdose. He's alive but unconscious. Tests are done to ensure he's stable.
He's a young man that most people would cross the street to avoid. He's slouched somewhere in a corner of an ally where no one can see him. He's wearing a dark coat with vomit stains and black pants that are now three sizes too large.
What little money he has is used to feed his addiction. But what society sees is someone who gets that money by stealing from others. They see him as someone to be feared as if he were contagious.
That's what society sees.
What we see in the hospital while he's in a semi-conscious state is someone who manages to muster up a very sincere 'thank-you' even though he can barely speak at this point, he's gracious and polite. Someone who literally surrenders to a heated blanket from the warmer. Someone who, once he wakes up, will feel like a human being, unjudged while in this incredible sanctuary of sorts.
What I see is a young man not much older than my own son who lost his way. I see a young man who may not have had a healthy environment growing up or a young man with a mental illness passed down through genetics.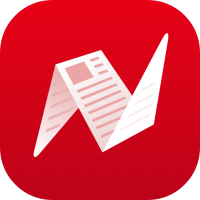 I don't see someone who asked for the kind of life he's living.
He's released shortly thereafter, back in his jacket and large pants, and back to the corner of an alley, where he hides from society. one which he no longer feels a part of.
He sits there waiting for his life to either begin or end.
I meet a young girl, no older than 18 brought in. She has track marks on her arm, dirt under her fingernails, her feet are black from not wearing shoes on the street. She's tiny, she looks helpless curled up on the stretcher with an intravenous line for nutrients and hydration.
I wonder what happened to set her on such a dark path so early on in life.
What was life like for her in high school? Who were her friends? Who are her parents? What was her home life like?
As a society, have we taken care of her? It's easy to turn a blind eye to the girl on the street with no shoes. She's high and wandering numbing herself from life.
Many people don't see the girl we do in the hospital. The young, vulnerable victim of unavoidable circumstances.
She's shunned by society. She's 18 years old.
A man with a strange smell feels like a burden to this same society. He knows he is unbearable to most… he knows. He's immobile and disfigured due to rampant infection and lack of sanitation options in our first-world country. He doesn't want to live this life because he believes absolutely no one wants to be near him.
People will say, 'He chose that lifestyle'; He made his own decisions.
But he didn't. His addiction / mental illness made that choice for him. Chances are he never had a choice, to begin with.
For a marginalized person, a little kindness can make a difference. It may offer them hope for even just a brief moment. But maybe enough moments of hope will encourage them with a little strength to get help, or at the very least to survive for another day.
Rather than seeing someone undesirable to society, let's try to see them as someone that lost their way.
Empathy, kindness and guidance for our marginalized demographic can snowball into equality. Once someone has a sense of equality, they'll begin to expect it. Once they expect equality, they will make a subconscious effort to change in that direction.
Next time we see someone who makes us want to cross the street… why not try and see them as someone fighting like hell just to survive.
Try to look past the rough exterior and into the person that is gracious for the simple act of a warm blanket.
You can find more of The Attitude 604 at The Casual Bohemian, Medium, Twitter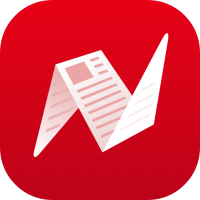 This is original content from NewsBreak's Creator Program. Join today to publish and share your own content.