It's going to be a steamy weekend here in Northeast Ohio. You might be tempted to forego outdoor activities in favor of cranking up the air conditioning. But give your electric bill a break, channel your inner vampire slayer, and venture out to the Cleveland Garlic Festival in Shaker Heights, August 28th and 29th. This wildly popular event returns in 2021 after a COVID-19 hiatus.
According to Ohio Traveler, it's the Midwest's ground zero for all things garlic, inspired by the world-renowned Gilroy Garlic Festival in California. Live entertainment and garlic-focused activities ensure there is something for everyone, and your attendance supports a good cause to boot.
The Cleveland Garlic Festival is the primary fundraiser for the North Union Farmer's Market. This organization runs seven seasonal markets in the Greater Cleveland area, and if you're a farmer's market aficionado, you've probably been to at least one of them.
The seasonal markets are located at Shaker Square, Legacy Village, Cleveland Clinic Main Campus, Chagrin Falls, University Hospitals, Crocker Park, and the Van Aken District. In addition, two winter markets at Crocker Park and the Van Aken District ensure you can fulfill your local food cravings year-round.
These markets are certified producer-only, which means they only allow vendors who grow or produce their own offerings. While you might think all farmer's markets are run this way, that is not the case.

The markets also accept SNAP (Supplemental Nutrition Assistance Program) at all locations, providing critical access to healthy, local food regardless of income level.
About the Event
The Cleveland Garlic Festival launched in 2008, in part to find a use for excess garlic that farmers had harvested that year. Since then, it has grown into a beloved and increasingly popular event, hosting visitors from all over the country.
Enjoy live music Saturday from noon to 8:00 p.m. and Sunday from noon to 6:00 p.m. Click here to see the complete schedule. A special kids' section is sure to entertain the younger set, with face painting, a flower clown, and educational programming with the Cleveland Botanical Gardens Green Corps.
As you would expect, there will be plenty of garlic-related food to sample, from garlic fries to a garlic cook-off and even a specialty garlic ice cream from local favorite Mitchell's. (Insider scoop: It sells out, so get yours early!)
Since you can't live on garlic alone, the organizers have thoughtfully provided an Ohio Cheese Guild tent, because - aside from garlic - what could be better than a tent full of cheese? Unless, of course, it's a tent full of beer! Those of us who love local beer as much as we love local food can count on plenty of Ohio-brewed craft beers to enjoy.
Once you've stuffed yourself silly, spend some of your hard-earned dollars by supporting the vendors who will be peddling their wares. Many are local, and a complete list can be found here. While you're at it, chat with the garlic farmers to learn more about this deliciously aromatic and versatile vegetable.
Tickets can be purchased in advance for $9 (adults - $10 the day of the event), $5 for seniors 65 and up, and $5 for children 4-12 years. One ticket grants you access to one day at the festival; if you'd like to attend both days, buy two tickets. Remember, you're supporting a great cause!
Fun Facts About Garlic
Garlic is native to Central Asia, but its medical use is documented in ancient texts from countries such as Egypt, China, and Greece.
Preserved garlic was found in the tomb of Tutankhamun (King Tut).
China produces 76% of the world's garlic.
The bad breath and body odor that can come from eating excessive amounts of garlic are the results of allyl methyl sulfide (AMS). AMS is absorbed into the blood while garlic is metabolized. and then travels to the lungs, followed by the mouth and the skin. (You know it's worth eating anyway, right?)
Garlic is spicy when raw and grows increasingly sweet when cooked. When it's roasted to a paste-like form, it's incredibly mild and is scrumptious in mashed potatoes, to flavor butter, to spread on pizza dough before adding your toppings, or to make a quick and easy sour cream dip.
In European folklore, garlic was used for protection, such as to ward off vampires. To do so, whole bulbs would be hung in windows and doorways to prevent evil beings from entering.
Five Easy Uses for the Local Garlic You'll Bring Home This Weekend
Garlic enhances many types of dishes, but you don't have to go overboard. I mean, sure, I could give you yet another recipe for 40-clove roasted chicken. But I suspect if you want a recipe for that, you already have one.
Garlic, in some ways, is a little bit like hot peppers. Someone out there (you know who you are) will try to sell you on the fact that you can't have too much of it. Remember the 90s when hot sauce was a huge fad and manufacturers would fall all over themselves trying to burn your tongue off?
Enough.
I'm not going to present you with the garlic equivalent of that. I won't advise you to eat so much garlic that it'll be coming out of your pores for days. Sometimes, a little bit goes a long way, and I'm a firm believer in balance.
All that said, garlic is one of my favorite seasonings, so here are five easy recipes that will help you use up that garlic you know you'll be bringing home from this weekend's festival. Enjoy, and feel free to drop your favorite uses for garlic in the comments!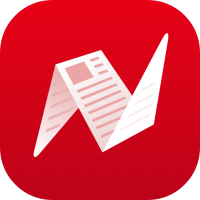 This is original content from NewsBreak's Creator Program. Join today to publish and share your own content.