I'm a huge craft beer fan and local food aficionado, but I'm not big on pretension. I believe most people aren't either.
If you think we can't have microbrews and farm-to-table dining without snobbery and posturing, Bottlehouse Brewery and Meadery in Cleveland Heights disproves that theory with a comfortable environment, friendly staff, and a strong community focus.
From the first germ of an idea through the opening of the third taproom, owner Brian Benchek has maintained the constant perspective that BottleHouse should be a friendly, welcoming space where people can gather. You'll note the conspicuous lack of televisions, a welcome reprieve from the news of the day, and subtle encouragement to chat with one's neighbors while enjoying a pint.
The original Cleveland Heights location opened in 2012, with Lakewood following in 2016. A side project called Craft Collective, housed in the trendy Van Aken District's Market Hall, offers a variety of products from small regional breweries as well as favorites from BottleHouse.
It also houses a brewery and aging facility, allowing clientele to learn about these processes during their visit.
Another Pandemic Birthday
BottleHouse, though not by design, bookended the height of the pandemic quarantine for my husband and me. In February of 2020, the Cleveland Heights location hosted a fundraiser for Waterloo Alley Cat Project, an organization we have long supported. And that was the last time we'd been to an actual bar, until we walked in the redesigned entrance and bellied up to a high-top table on July 23rd, 2021, which happens to be my birthday.
Normally, embracing the Leo side of my astrological cusp nature, I adore celebrating another trip around the sun. I want flowers and presents and revelry. I want to be queen for a day, or better yet, the entire week.
Sometimes I enjoy a fancy night out, but more often I just crave someplace comfortable, with a low-key environment and delicious beverages. Last month, turning "almost 50" as I jokingly called it, I sought out the latter experience for my birthday, and BottleHouse fit the bill.
We've partaken in our fair share of craft beers at home throughout the pandemic, but it's not the same as enjoying one straight from the tap.
Upon entering the taproom, we appreciated the arrangement of the tables with plenty of space in between, as well as the ample outdoor seating, which I'll be happy to enjoy on a cooler day. A sign advised patrons that the tables shouldn't be moved.
BottleHouse specializes in house-brewed beers, ciders, sours, and meads, conveniently listed on an attractive chalkboard behind the bar. Their specialty mixed drinks looked amazing too, but we were there for the brewed and fermented beverages so we agreed to try a cocktail next time.
The cooler, from which you can select carryout options, also houses a nice selection of non-alcoholic beverages, including the Athletic Brewing Company's NA beers. This is helpful, for people who can't or choose not to drink alcohol, or for those of us who might like to throw an alcohol-free beverage into the mix from time to time, to keep our intoxication levels in check.
The beverages on tap can be purchased by the glass or in flights, allowing you to sample a variety with one order. My husband and I carefully designed three flights, a total of 12 samples, which we then shared. This is, we calculated, somewhere in the neighborhood of a pint and a half total for each of us.
BottleHouse doesn't disappoint in the beer arena. While the selection varies, currently featured are a lemongrass wheat, a pilsner, a pale ale, a juicy IPA, a Belgian gold, a black lager, and a Vienna lager. There's certainly something for every palate.
I sometimes grow weary of the plethora of IPAs available these days, but the Juicezilla Juicy IPA was deliciously refreshing and well-balanced and I'll definitely order it again.
Mead, a fermented beverage made primarily from honey, can feature a multitude of other flavors as well. Most of the honey used in the BottleHouse meads is raw and local, and the meads are enhanced with fruits and spices from juniper to black currant to create distinctive flavor combinations.
Sour beer is made with a combination of yeast and bacteria and is typically aged for six months to two years. I'm relatively new to the world of sour beers, but BottleHouse has been brewing them since 2014 when they created the Vox Maris, which is my personal favorite.
Ciders can be made from a variety of apples but the best, according to the BottleHouse website, feature apples that are grown specifically for cider-making. While ciders are apple-centric, BottleHouse also offers a delicious berry version, layering raspberry, black currant, and cherry over the apple base.
A Farm-To-Table Feast
When sampling a variety of delicious drinks, it's a good idea to put something other than alcohol in your stomach. Fortunately, the Cleveland Heights BottleHouse location recently began serving food through a farm-to-table on-site restaurant called Farmer's Feast.
Rasul Welch and Colin Brown came up with this concept, which features locally grown produce and locally raised proteins from Brown's Medina, Ohio farm.
The menu changes weekly, though a few staples are regularly featured, and there's always at least one vegetarian option. The kitchen is open Thursday through Sunday, typically between 4:00 and 10:00 p.m.
Wanting to try several dishes, my husband and I shared the tandoori chicken kebab, pickle party, deviled eggs, chips and guac, and a stuffed pepper special that wasn't on the regular menu. We gorged ourselves and still had some leftovers to enjoy the next day.
The Enthusiasm is Contagious
The staff of both the taproom and the restaurant are knowledgeable and excited about the offerings. Their enthusiasm is contagious. I overheard one bartender discussing "flavor profiles" with someone browsing the carryout cooler. They somehow managed to do it in a down-to-earth way, which is no small feat.
It's a testimony to the products and the concept when employees take such immense pride in what they are serving.
BottleHouse and Farmer's Feast are proof that it is possible to have unique, interesting brews and locally produced food that stretch the palate and make a social statement without serving up a side of pretension alongside it.
Maybe it isn't the place where everybody knows my name. But I'd bet that after a few more visits, it could be.
Try These:
We thoroughly enjoyed everything we sampled from both Bottlehouse and Farmer's Feast. However, as with any meal, a couple of items really stood out.
To drink: The Guardian Batch Four mead. Made from buckwheat honey and aged in bourbon barrels, this is a truly special beverage. Per the BottleHouse website, it features "notes of caramel, molasses, figs, butterscotch, and oaky bourbon" but what I loved most about it was the flavor and aroma of buckwheat honey, a staple in my childhood home.
We brought a bottle home with us and are currently hoarding it for a special occasion. We also found it fitting to be drinking a beverage called Guardian on the very day our baseball team announced its new name.
To eat: Deviled eggs. The most unique deviled eggs I've ever seen, they're piped back into the shell, served in a section of an egg carton, and meant to be eaten with a tiny spoon. Aren't they the cutest thing you've ever seen? Topped with crumbled bacon and scallions, they taste even better than they look!
(Side note: Next time, I might break down and try the focaccia burger. I don't eat much red meat, but I saw this being served to a table near us, and it looked like it would be worth making an exception.)
For More Information:
https://www.facebook.com/TheBottleHouseBrewery
https://www.facebook.com/FarmersFeastCle
https://www.facebook.com/GiftedGrassFarms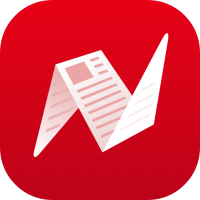 This is original content from NewsBreak's Creator Program. Join today to publish and share your own content.