Lately, it seems there is a national or international "day" for just about everything, and foods are no exception.
Stuffed Mushroom Day, anyone? Something on a Stick Day? Or how about Clams on the Half Shell Day? How oddly specific!
Around Cleveland and across Northeast Ohio, we're getting ready for Independence Day - planning our menus, cleaning our grills, stocking our coolers, and deciding who to invite for the holiday cookout.
If you're used to being the only vegetarian at your family's 4th of July celebration, fear not. As it turns out, July 4th is International Independence from Meat Day too.
Originally created by the Vegetarian Awareness Network in Tennessee, it has since expanded to an international day to experiment with and appreciate a vegetarian lifestyle.
Fortunately, there are plenty of tasty vegetarian dishes, to throw on the grill or to play a supporting role at your holiday cookout.
We rarely eat red meat at my house these days, so our standard grill rotation is heavy on poultry - turkey burgers, chicken, veggie burgers, veggie dogs, and sometimes Nathan's hotdogs for a treat (one of the only times we cook red meat at home).
But we eat vegetarian dishes frequently too. It's good for the environment, and for our health, and with such delicious meat-free options available, we certainly don't miss meat on the days we choose not to eat it at all.
It's probably a stretch to think I'll convince many of you to have a meat-free holiday, considering what most people put on their grills this time of year. And I'm not here to judge!
But if you or a family member don't eat meat at all, or prefer to have meat-free options available, here are some delicious vegetarian mains and sides to help you celebrate both Independence Days with style.
1. Grilled Vegetable Kebabs with Marinated tofu or Halloumi.
Vegetables such as mushrooms, zucchini, onions, peppers, and cherry tomatoes lend themselves well to grilling, while tofu or halloumi provide protein.
If you're not familiar with halloumi, it's a firm Greek cheese with a high melting temperature that makes it ideal for the grill.
Be sure to use firm or extra-firm tofu, in large enough chunks that it doesn't fall off the skewer. Drain the cubes on a paper towel-lined baking sheet and pat them dry to remove any excess moisture. Brush the tofu with your favorite barbecue sauce, as the sugar in it will ensure the tofu browns nicely.
2. Grilled Portobello Mushroom Sandwiches
Portobello mushroom sandwiches gained popularity in the 1990s when chefs recognized that their meaty texture made them an excellent meat substitute. I prefer them cut into strips instead of the big mushroom cap slab that is more common.
Slice the mushrooms into thick strips and toss them with some oil and a little balsamic vinegar. Season with salt and pepper. Cook them in a grill basket until tender. Stuff the slices into toasted hoagie buns with provolone cheese and roasted red peppers. Dress the sandwiches with zesty chipotle mayonnaise, made in a snap by mixing mayonnaise with your favorite chipotle hot sauce, such as Cholula.
3. Caprese Pasta Salad from Cookie and Kate
This recipe is a regular part of my dinner rotation throughout the year, but it's especially good in the summer when you might not want to turn on the oven or exert much effort. It's a simple dish that is miraculously greater than the sum of its parts.
Whole cherry tomatoes, cooked in a skillet, release their juices and meld with a generous amount of olive oil to create a velvety sauce. They are tossed with cooked pasta, julienned basil, fresh mozzarella pearls, and a splash of balsamic vinegar to create a filling salad that is delicious warm, at room temperature, or cold.
4. Grilled Whole Eggplant with Harissa Vinaigrette from Epicurious
Grilled eggplant is scrumptious, and when a whole eggplant gets the treatment, it softens into a delicious, lusciously smoky, spreadable treat.
This recipe calls for a charcoal grill because the whole eggplant is placed directly on the coals, which have cooled to medium heat. A flavorful vinaigrette featuring harissa paste and honey accentuates the smokiness of the eggplant. Soak up the juices with slices of crusty bread.
While the original recipe is intended as an appetizer to share, it can easily serve as a light summer supper with plenty of bread and a green salad on the side.
5. Macaroni Salad with Tomatoes from Skinnytaste
I first made this recipe last summer when my husband and I, bored with COVID-19 quarantining, cooked out more than we ever had before. I was looking for something quick and easy, less tedious than potato salad.
This macaroni salad was just the ticket. It has none of the cloying sweetness of store-bought macaroni salads, and less of the gloppy mayonnaise than many recipes. Chopped tomatoes release their juices and combine with white vinegar and a smaller amount of mayonnaise than usual for a dish that's light and bright and further enhanced by sliced black olives.
6. Greek Salad with Farro from Cookie and Kate
If you're a vegetarian attending a potluck cookout, this is a great dish to bring along. You're assured of having something you'll eat, the salad can be made ahead and travels well, and the chewy grains and chickpeas add substance and protein to the dish.
The salad is chock full of vegetables (welcome amidst the heavy pasta and potato salads) and is dressed with a punchy Greek vinaigrette and seasoned with briny feta for an extra flavor punch.
7. Three-Bean Salad from Allrecipes
My favorite three-bean salad has no sugar. Yes, you read that correctly. Honey adds a warm earthiness that gives the dressing depth. Every time I've taken this salad to a potluck, someone has asked me for the recipe.
Three-bean salad is a palate cleanser when so many cookout sides involve creamy mayonnaise. This version calls for garbanzo beans, which add protein to the dish, and can be thrown together with standard pantry items. Like most marinated salads, it gets better with age. While the recipe instructs us to make it at least two hours in advance, I prefer to prepare it the day before for optimal flavor.
8. Grilled Pizza Tutorial from The Kitchn
If you're not familiar with it, The Kitchn is a great resource for cooking tips and tutorials. Their instruction on how to prepare pizza on the grill is no exception.
Pizza is a perennial favorite and is infinitely flexible. Keep it simple with tomato sauce, basil, and fresh mozzarella, or load it up with thinly sliced vegetables and chopped fresh herbs.
Either way, have your toppings prepared and add them once the crust has already been placed on the grill.
9. Southwestern Black Bean Salad from Skinnytaste
This tasty and flexible recipe can serve as a light main dish, a substantial side, or even an appetizer if served with chips.
Black beans and corn are combined with fresh vegetables and a zippy lime dressing, then topped with chopped fresh avocado right before serving. The recipe is great leftover; just keep the avocado aside so it doesn't turn brown.
10. Grilled Corn on the Cob with Salt and Pepper Butter from Epicurious
Delicious and fun to eat, grilled corn on the cob is a summer favorite. This version cooks the corn in its husks, preventing it from burning on the grill, but allowing the smoke to permeate the kernels and some charring to occur.
Softened butter is seasoned with salt and pepper for easy spreading once the corn is cooked. Spices such as chili powder, cajun seasoning, or your favorite seasoned salt or spice blend could be added or substituted.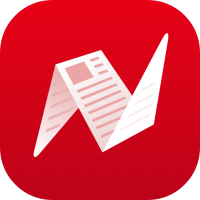 This is original content from NewsBreak's Creator Program. Join today to publish and share your own content.