Living in Northeast Ohio, we experience the best of many worlds: beaches, vibrant communities, and the ability to go from an urban setting to a rural one in less than half an hour.
Now that summer is in full swing, here are some prime picnic destinations to fuel your summer adventures.
1. Lakewood Park
Location: Lakewood, Ohio, the intersection of Belle and Lake Avenues
Picnic Tables? Yes, in the park proper.
Parking? Yes
Admission Fee? No
About the Park
This lakefront park, comprised of 31 acres, offers a pool and children's wading pool, sand volleyball, tennis courts, a skate park, and a pavilion featuring live music on Sunday evenings during the summer. Go for a picnic and then walk the Lakefront Promenade, a brick walkway featuring stunning views of both the lake and the Cleveland skyline.
Something Special
The Solstice Steps, completed in 2015, offer tiered seating along 480 feet of shoreline, looking out over Lake Erie. They're aptly named because they are designed so that, on the summer solstice, the sun sets directly in the center of the steps. Have your picnic here at sunset and marvel at the magnificent view.
https://www.lakewoodoh.gov/parks/
2. Holden Arboretum
Location: 9550 Sperry Rd, Kirtland, OH 44094
Picnic Tables? Yes, within the designated picnic area between the visitor center and the trailhead
Parking? Yes
Admission Fee? Yes ($15 for adults, $10 for children 3-12; children 2 and under are free)
About the Arboretum
We're fortunate to have one of the largest arboreta and botanical gardens in the United States just a short drive from Cleveland! Spanning 3,600 acres and including 9,400 different kinds of plants, the Holden Arboretum is home to special collections and gardens, miles of trails, and activities for the whole family.
Something Special
Whet your appetite before your picnic lunch with a breathtaking stroll among the treetops. The Murch Canopy Walk, a 500-foot series of suspension bridges and platforms, rises 65 feet above the forest floor, offering a unique and stunning view of the Arboretum. The Canopy Walk is included in the Arboretum's regular admission price.
https://holdenfg.org/holden-arboretum/plan-your-visit/
3. Headlands Beach State Park
Location: 9601 Headlands Rd, Mentor, OH 44060
Picnic Tables? Yes
Parking? Yes
Admission Fee? No
About the Park
Headlands' mile-long natural sand beach is the longest in Ohio. Great for sunbathing and swimming too, picnicking is available throughout the park. Bring your own food, or take advantage of the seasonal concession stand. Plan to spend the evening, too, so you can enjoy a sensational sunset over Lake Erie.
Something Special
Headlands Beach is an excellent place to hunt for beach glass! Bring a bucket or two and walk the beach after your picnic lunch. The beach's size, Lake Erie's shallowness, and the fact that it hides more than 2000 shipwrecks mean you're likely to go home with some treasure, a souvenir of your time at Headlands.
https://www.stateparks.com/headlands_beach_state_park_in_ohio.html
4. Wendy Park
Location: Just west of downtown Cleveland. Access Whiskey Park Road from the east side of Edgewater Park. Follow the road past the industrial parts of Whiskey Island until it dead-ends at Wendy Park.
Picnic Tables? Yes
Parking? Yes
Admission Fee? No
About the Park
Comprised of 22 acres on the eastern portion of Whiskey Island, Wendy Park offers a sliver of green space right next to the city. The Wendy Park Bridge, which just opened on June 24th, connects downtown Cleveland to the lakefront. There's also a new connector trail, allowing you to walk 1.2 miles from Wendy Park to adjacent Edgewater Beach, another excellent picnic spot.
Something Special
Wendy Park is one of Ohio's top birdwatching sites, with 260 species of birds recorded on site! Grab your binoculars and download the free Audobon Bird Guide app (available for iOS and Android) to see how many different types of birds you can identify during your visit.
https://www.clevelandmetroparks.com/parks/visit/parks/lakefront-reservation/wendy-park
5. Blossom Music Center (Before a Cleveland Orchestra Concert)
Location: 1145 W Steels Corners Rd, Cuyahoga Falls, OH 44223
Picnic Tables? Yes, in the designated picnic area, or eat on the lawn before the concert to stake out your favorite spot.
Parking? Yes, but if you park in a complimentary lot, be prepared to walk about half a mile. For closer lots, Premier and VIP parking is also available starting at $30.
Admission Fee? Yes, because you're purchasing a concert ticket. Lawn seats are $25 and some sections of the pavilion start there as well.
About the Music Center
Blossom is an outdoor amphitheater that hosts a variety of events and concerts of all genres in the summer months. It was originally designed to offer a permanent summer locale for the Cleveland Orchestra. In addition to its pavilion and stage, Blossom features ample lawn seating and picnic areas.
Something Special
Tucked into a hillside surrounded by trees, the lawn seat attendees are privy to a breathtaking view of the night sky as they take in the music. Enjoy your picnic dinner (only allowed on the lawn for Cleveland Orchestra concerts), then lie back on your blanket to watch the stars come out.
https://www.clevelandorchestra.com/attend/seasons-and-series/blossom-21/
6. Euclid Creek Reservation
Location: 850 Euclid Creek Parkway, Cleveland, OH 44121
Picnic Tables? Yes
Parking? Yes
Admission Fee? No
About the Park
The southern section of Euclid Creek Reservation runs between Highland Road and East Green Road. The park has picnic tables and shelters, and a 2.75-mile paved trail that winds alongside Euclid Creek, through the lush canopied forest.
Something Special
The Quarry Picnic Area, at the southern end of the route, boasts stunning rock formations, which are remnants of the bluestone quarry that once existed here. It evokes the feeling of being in a canyon as you stroll the paved trail.
https://www.clevelandmetroparks.com/parks/visit/parks/euclid-creek-reservation
7. Cuyahoga Valley National Park
Location: Summit County and Cuyahoga County, along the Cuyahoga River
Picnic Tables? Yes - scattered throughout the park, some with grills. There's even a picnicking website, which provides additional detail.
Parking? Yes
Admission Fee? No
About the Park
Cuyahoga Valley is the only national park in Ohio, and one of only three in the Great Lakes Basin. It features forests, wetlands, rivers, hills, ravines, and waterfalls. Outdoor activities abound, including hiking, paddling the river, camping, horseback riding, and biking. Or, take a ride on the Cuyahoga Valley Scenic Railroad, before or after your picnic.
Something Special
The Cuyahoga Valley National Park has more than 100 waterfalls, the tallest being Brandywine Falls at 65 feet! Park in the lot on Stanford Road; then take the wooden paths down to the waterfall.
https://www.nps.gov/cuva/index.htm
8. Euclid Beach Park
Location: 16301 Lakeshore Blvd, Cleveland, OH 44110
Picnic Tables? Yes
Parking? Yes, mostly shaded
Admission Fee? No
About the Park
Euclid Beach was acquired by the Cleveland Metroparks in 2013 along with several other lakefront properties. Since then, the Metroparks organization has made numerous improvements to Euclid Beach including the creation of a sustainable swim area, a pedestrian bridge over Euclid Creek to connect two sections of the park, and a brand new observation pier that opened in 2019.
Something Special
Euclid Beach, which housed the famed amusement park of the same name from 1895 to 1969, is rife with history. After your picnic, see if you can find the lasting markers of the amusement park, including the footers of a roller coaster, the remnants of a fountain, and a shuffleboard area.
To learn more about the history of Euclid Beach, check out the website of Euclid Beach Park Now, which aims to preserve the memory of this beloved park.
https://www.clevelandmetroparks.com/parks/visit/parks/euclid-creek-reservation/euclid-beach-park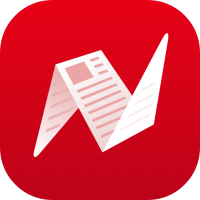 This is original content from NewsBreak's Creator Program. Join today to publish and share your own content.