2021 marks the return of the beloved Heights Music Hop to Cleveland Heights. The festival, which was canceled in 2020 due to the COVID-19 pandemic, will take place on September 18th from 6:00 to 11:00 p.m.
This resident, for one, is over the moon.
Heights Music Hop is a vibrant, annual initiative of FutureHeights, the Cleveland Heights-University Heights nonprofit neighborhood development organization. The first Heights Music Hop was held in 2013 after Jeff Coryell, then a FutureHeights board member, was inspired by the South by Southwest music festival in his previous home of Austin, Texas.
The FutureHeights website describes the Heights Music Hop as using "music as the vehicle to help build community for Heights residents and raise awareness of the Heights as a destination for those living outside the community".
FutureHeights Executive Director Deanna Bremer Fisher wrote for the Heights Observer that the 2021 festival "will showcase new musical talent from a variety of genres, including jazz, rock, R&B, classical, rap, indie, Americana and folk".
The event will bring neighbors together, introduce newcomers to the city, and welcome Ohioans from surrounding areas to experience all that Cleveland Heights has to offer.
With walkability, diversity, and multiple shopping and entertainment districts, Cleveland Heights has long been recognized as a home to the arts. The Heights Music Hop illustrates that point beautifully.
The inaugural Heights Music Hop in 2013 took place on a single night in the Cedar Lee Business District. In recent years, the festival had grown into a weekend-long, multi-venue event with performances inside the shops, restaurants, and bars of the Coventry, Cedar Fairmount, and Cedar Lee districts.
Due to ongoing pandemic concerns and to ensure the safety of all participants, this year's festival will be held once again on a single night in the Cedar Lee neighborhood. Regional musicians will perform in outdoor venues throughout the district. Attendees can also enjoy the wares of local merchants who are open during the event.
Good news! If you're a musician or band interested in performing at the eighth annual Heights Music Hop, there's still time to apply. Fill out the entertainment application form at heightsmusichop.com prior to the July 1st deadline. Submissions will be reviewed by the 2021 Heights Music Hop Committee, with offers and notifications going out the first week of July.
Not ready to jump on stage just yet? FutureHeights is also looking for volunteers and sponsors. More information is available at the Heights Music Hop website or email info@futureheights.org.
Incidentally, June is membership month for FutureHeights. After being impressed by the organization's initiative, passion, and leadership at the Annual Meeting held earlier this month at Boss Dog Brewing Company, my husband and I joined up.
Various levels of support are available, ranging from a Senior/Student membership for $20 to a Visionary membership for $500. Benefits, depending on the support level, may include invitations to the Annual Meeting, email or print subscriptions to the Heights Observer, and discounted tickets to the Annual Benefit.
FutureHeights "envisions Cleveland Heights and University Heights as national examples of communities that are equitable, sustainable, and inclusive; culturally rich and diverse, with thriving local businesses, attractive neighborhoods, and a deeply engaged citizenry".
While I occasionally like to gripe about my chosen place of residence (who doesn't, from time to time?), that quote from the FutureHeights website sums up why my husband and I opted to make our stand in Cleveland Heights four years ago.
Events like Heights Music Hop positively reinforce that decision for us, and we hope to see you there!
Visit http://www.futureheights.org/programs/heights-music-hop/ to see photographs from the 2019 Heights Music Hop, along with videos from prior years.
Check out the Heights Music Hop Facebook page here.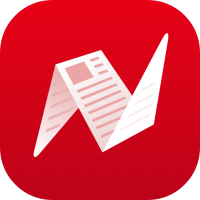 This is original content from NewsBreak's Creator Program. Join today to publish and share your own content.