Hooray! It's zucchini season in Northeast Ohio, with peak squash harvest spanning late June until early September.
If you don't think this is cause for celebration, read on!
I recognize that zucchini's time of plenty may evoke memories of zucchini bread, a few jokes, and a chorus of groans.
It might bring to mind more than one rural legend involving people with large gardens leaving zucchini in their neighbors' cars and mailboxes or sending small children to hang bags of it from doorknobs before ringing the bell and scurrying away.
I joyously await zucchini season because this crop is unbelievably versatile. And, provided you don't wash it until you're ready to use it, zucchini lasts much longer in the refrigerator than the more delicate asparagus I adore, which starts to break down as soon as it's picked.
In botany, zucchini is a fruit - Cucurbita pepo. In cooking, it's handled like a vegetable, mainly given a savory treatment, with the exception of the ever-popular zucchini bread, muffins, and cakes.
Whatever you want to call it, you can add it to just about anything.
All squash originated in the New World, centuries ago, though the variety we know as zucchini came to the United States, oddly, by way of Milan, Italy. It is low in calories and a good source of Vitamin A, Vitamin C, folate, and manganese among other nutrients.
If that wasn't enough, according to Epicurean,
"Aside from all of these wonderful qualities, zucchini has one other benefit that you won't find written about in any scientific journals. According to pagan belief, zucchini is a lunar food, meaning that it is ruled by the moon, and one of its properties is its ability to comfort."
Uses for zucchini:
Slice it lengthwise into slabs, brush with olive oil, and grill it. Alternately, cut it lengthwise in half and grill until seared and tender; then top with a fresh pico de gallo salsa and queso fresco, or roasted cherry tomatoes, fresh basil, and soft goat cheese.
Bake up one of the ubiquitous recipes for zucchini bread, with styles ranging from less sweet, whole-grain varieties to cake-like versions that you might not want to eat for breakfast. Smitten Kitchen even offers a recipe for zucchini bread pancakes!
Try some zucchini fritters, perfect for a light summer supper when you don't want to turn on the oven. Just be sure to squeeze all the liquid out of the grated zucchini so your fritters will be nice and crispy.
Mix sliced or chopped zucchini with diced apple and thinly sliced sweet onions. Toss with vinaigrette for a savory summer salad with a hint of sweetness. This dish is better if you marinate it for an hour or so in the refrigerator before serving, to let the flavors meld.
Hollow out zucchini halves, stuff them with your favorite filling, and bake them. I like to use Southwest-seasoned ground turkey, or beans and rice for a vegetarian option. Top with cheese and bake. This Italian sausage-stuffed version from Budget Bytes is delicious too. Side note: Stuffed summer squash is terrific for leftovers and is one of the few recipes allowing you to use up several zucchini at a time.
Whether you eat meat or not, get creative with these delicious zucchini "meatballs" from Skinnytaste. They're perfect with spaghetti or if you have a spiralizer, go zucchini-mad by creating zoodles to serve them with.
Ratatouille is a classic summer vegetable stew that traditionally features zucchini, eggplant, peppers, onion, and garlic. The same vegetables can be prepared in the oven too, as they star in this insanely good Spicy Roasted Ratatouille with Spaghetti from Cookie and Kate.
Cut zucchini into matchsticks and flash-sear in olive oil. Toss with toasted slivered almonds and top with shaved Parmesan for a quick and tasty side dish.
Heat up that grill and make kebabs! Thread skewers with chunks of zucchini, cherry tomatoes, and onion wedges. Add marinated tofu or large pieces of Halloumi cheese for the vegetarians, or tender pieces of chicken or beef for the meat-eaters.
Add chopped, shredded, sliced, or matchstick zucchini to quesadillas, tacos (great with black beans and corn!), tostadas, or even grilled cheese sandwiches.
I'm all about meals that require minimal cooking in the summer, and this chickpea-zucchini mixture atop seasoned yogurt is just the ticket.
Put sliced zucchini in a frittata (and yes, "put it in a frittata" is my standard answer for just about any vegetable question) along with whatever other vegetables are languishing in your refrigerator.
Roast zucchini slices with bell peppers, onions, asparagus, mushrooms, or whatever quicker-cooking vegetables you love. Use the mixture atop rice or your favorite grains, along with a drizzle of olive oil and balsamic vinegar. Keep it in your fridge throughout the \week to make an impromptu roasted vegetable salad for lunch. Add a crumble of goat cheese for a decadent flavor punch.
Use it in a stir-fry for yet another ovenless meal, perfect for those sweltering July days that are fast approaching. Enlist a friend or family member to chop some of those vegetables for you.
Try out one of my favorite less-traditional uses for zucchini, in this lentil salad with burrata from Smitten Kitchen. I promise, it just tastes like summer.
When in doubt, use it in minestrone, or many other soups, especially this fall when zucchini still flows freely but the nights are growing cooler.
Layer thinly sliced zucchini into a Caprese salad with fresh mozzarella, basil, and those local tomatoes you picked up at the farmer's market last weekend.
Slice and bread it, then fry, air-fry, or bake for crispy rounds that are delicious dipped in marinara. Here's a tasty baked version from The Cooking Channel.
Add thinly sliced zucchini to your favorite pasta salad
I could keep going but this is getting too long so I'm going to stop here!
Helpful Hint: If you're planning to saute zucchini, particularly in slices, strips, or grated, it can be beneficial to toss it with salt and let it stand for half an hour in a colander. Then, pat or squeeze it with paper towels to dry out the excess moisture the salt has extracted. This will keep the zucchini from making your dish watery.
Even a small zucchini generates a fair amount of volume when shredded or sliced, so it may feel like you'll never get through that bag your "well-meaning" neighbor dropped off yesterday. But when you consider the various ways it can be used, you might just be glad you have a secret stash.
Worst case scenario, if you find you have too much to use before it spoils, you can freeze it.
Cut the zucchini into 1/2-inch rounds and blanch in a large pot of boiling, salted water. Use a slotted spoon to transfer the zucchini to an ice bath to halt the cooking process, then drain in a colander, and freeze in plastic freezer bags for up to three months.
Alternately, you can freeze raw, grated zucchini - just drain it once you thaw it, squeeze out the excess moisture, and use it in soups, tossed with pasta and olive oil, or in any recipes where you won't mind that the color has faded a bit.
What is your favorite use for zucchini, especially when it's in season? Leave your answer in the comments!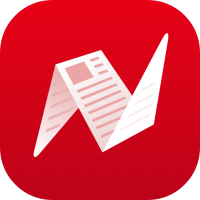 This is original content from NewsBreak's Creator Program. Join today to publish and share your own content.