American weddings are filled with a multitude of seemingly-mandatory traditions— a big white dress, a bouquet toss, the first dance, and so on. But since March 2020, couples have had to rethink those traditions, and figure out ways to conform to COVID restrictions on their big day. With the world slowly coming out of quarantine, will the pandemic's impact on weddings linger?
The short answer is yes, according to people in the industry. COVID forced engaged couples to rethink their plans, and even take that hardest step: Cutting down the guest list. Moving forward, a handful of the trends and restrictions from pandemic weddings are sticking around.
Adrienne Coffey is an event planner in Colorado, where she owns A Touch of Bliss Events. She recently noticed some changes in how couples approach the celebration. The pandemic pushed couples to examine what they actually care about on their wedding day. She mentioned couples rearranging the traditional wedding schedule to include a longer ceremony, create a more casual feel, or add a sentimental touch.
"Let's figure out what's important to us and what our priorities are and then focus on those things, versus in the past where a lot of people felt they had to have everything," Coffey said.
The pandemic gave couples the agency to do whatever they could make work. They couldn't invite everyone and do everything they thought they could, which ended up being a blessing in disguise for some.
"Anybody who is a people pleaser personality really had the opportunity to use the excuse of COVID to say no to some of those things that they really weren't excited about," Coffey said.
While most jurisdictions no longer require social distancing, Coffey said some of her clients find it's still more comfortable to keep the extra space. Couples are giving their reception tables more room and having fewer people in the wedding parties during the ceremony. Spreading out started as a necessity, but is now a style choice.
Though many couples are re-thinking elements of their day, the one thing brides aren't willing to give up is their dream dress. Cate Carpenter is the owner of Little White Dress Bridal Shop in Denver. She said if brides had an idea of what they wanted to wear, they still made it happen, even with an adjusted ceremony.
"Their wedding changed quite a bit, but the priority for their gown did not," Carpenter said. "We really haven't seen any changes in style preferences or anything."
Carpenter originally assumed people would want their dresses to be simpler, as their weddings got smaller and guest lists shorter. However, brides held onto their original vision for their dress, whatever their wedding looked like.
Elopements are also on the rise due to the pandemic restrictions, with couples picking out exotic locations and only having a handful of people on site. Coffey said she thinks this will be a more short-lived trend than other pandemic influences.
"I think maybe for a couple of years it'll be a thing, but I feel like the big parties are still around now and they'll continue to be the main piece of a wedding," she said. However, COVID-safe weddings have made smaller ceremonies more socially acceptable, which she said could be great for people looking for a different kind of wedding celebration.
Another thing Coffey said she advises newly engaged couples to consider is the effect postponed weddings will have on the market.
"The availability of venues and vendors is so limited because we basically have an entire year of a wedding season that needs to move, and so it'll be a two to three year cycle of people being booked and full because there's a lot more volume that got backed up," she said.
It's still possible to find open vendors or venues, but couples may need to start planning earlier or be open to a variety of options.
In the end, weddings aren't going anywhere. They're an important part of our culture and a way to celebrate love and family. And as our experts said, weddings in the upcoming years might rethink tradition, but will still be a gathering filled with connection and celebrating two people in love.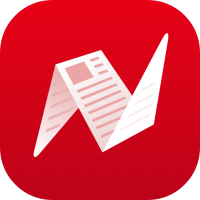 This is original content from NewsBreak's Creator Program. Join today to publish and share your own content.