"This sounds weird because I'm an adult, but it was the first time I've gotten to put on a costume in a couple years," said Christian Ray Robinson. "It felt really good to get on that stage again."
Robinson is one of many actors getting the chance to suit up and get back on stage after a long year of virtual performances and shows postponed by the COVID-19 pandemic. Robinson returns to acting as part of the Colorado Shakespeare Festival in Boulder.
The Colorado Shakespeare Festival started in 1958, and has grown into an annual festival that showcases works from the famous playwright and other classic writers. This season runs from June 18 to August 15, and includes three shows, "A Midsummer Night's Dream" and "Pericles," and Homer's "The Odyssey." The company kept the same set list from last year, determined to let the show go on.
Last year, the festival was set to go, cast and set list finalized, when it was canceled due to COVID-19, like many other arts festivals. In October 2020, the organizers decided to put on the festival in 2021, no matter what they had to do to make it safe.
"Luckily he was able to hold on to a lot of us and was able to bring us back for this summer to be able to do the shows," said Robinson, who performs this summer as Lysander in "Midsummer," and Telemachus in "The Odyssey."
While Robinson expressed excitement about getting to be back on stage, he said he had to get used to live performances all over again.
"When we were getting into the last few weeks before we were going to start rehearsals," Robinson said, "I was thinking, 'do I still know how to do this?'" The energy from his castmates helped him through the initial awkward stage, and he said he's now ready to perform.
The outdoor venue helped the festival come back, as did understanding social distancing and mask mandates. Now, with the vaccine, actors and audience members are feeling even more confident about that decision.
Though the festival was able to save the outdoor season, their usual indoor element was lost. Based on the existing guidelines, the festival organizers decided to cut the shows that would have run indoors, and only perform on the Mary Rippon stage.
Audiences will notice differences on the outdoor stage as well. For example, audience members will be expected to wear masks when walking around, and outdoor entrances will be used. According to the CSF website, there will also be, "no onsite concessions or merchandise sales in the gardens or venue. Bring your own meal from home—distanced outdoor picnicking on the grounds is still encouraged before the performance!"
Despite the changes, the cast, crew and audience alike were eager to get back to live theater. All three shows in the festival sold out days before the first show. They even have four-legged fans flocking to the stage.
"We've had a little mama racoon who is apparently very enticed by Shakespeare. She likes to come around for our dress rehearsals, kind of check in, kind of check the trash cans, but I like to think she's coming for the Shakespeare," Robinson said.
The totally sold out shows point towards how ready people are to get back to things they enjoyed pre-pandemic. With the return of the show, there's a light at the end of the COVID tunnel, and a spotlight on the stage.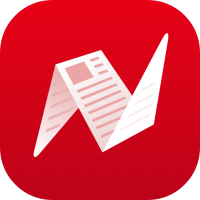 This is original content from NewsBreak's Creator Program. Join today to publish and share your own content.