Area residents know how to beat the summer heat! All it takes is a scoop (or two) of a creamy frozen treat with a few colorful toppings to bring on the cool!
Whether you're feeling nostalgic for the ice cream shop of your youth or searching for the perfect small-batch flavor, there are so many options in the region to tempt your tastebuds. Just ask around—it seems that almost everyone has their favorite spot—but can you name them all?
Washington County, Md. Ice Cream Trail
Washington County has a delicious new Ice Cream Trail, that includes a dozen sweet locations offering tasty frozen treats ranging from family favorites to farm-fresh delights, along with a contest to get you and your family on the scoop trail.
Danielle Weaver, Director of Public Relations and Marketing for Washington County said that the county wanted to create a family-friendly way for people to enjoy a treat and support their favorite small businesses. "Washington County has an excellent variety of both larger franchises and small businesses that serve ice cream. On summer nights, you will find people of all generations lined up and gathering together to share an ice cream."
A downloadable map, available on the program's Facebook page, lists each stop on the trail, starting with the Big Dipper on Virginia Ave. in Hagerstown, and ending at Deliteful Dairy in Williamsport. Participants receive a stamp as they visit each location. Anyone who finishes the trail and submits their completed map is entered into a drawing for a $50 gift card to the ice cream shop of their choice.
Beyond "cone or cup," ice cream lovers can choose from a wide variety of ice-creamy options. For example, Nutters Ice Cream in Sharpsburg offers hand-dipped flavors of Turkey Hill, frozen yogurts, and soft-serve varieties. Several places including Maugansville Creamery, The Fractured Banana in Hancock, and the Big Dipper serve up premium scoops of Hershey's. And many shops — like Desert Rose Sweet Shoppe — have a selection of baked goodies to choose from as well.
Clearspring's Sweetsies' Eats and Treats serves hand-dipped ice cream made by Windy Knoll Creamery of Chambersburg, Pa., plus floats, lollipops, snowballs, and soft-serve creations. Their Tropical Freezes are made with a refreshing blend of soft serve, fruit, flavorings, and finely shaved ice. The Lemon Meringue combines vanilla ice cream, lemon flavoring, shaved ice, and marshmallow, while the Banana comes with fresh blended bananas, banana ice, and chocolate or strawberry ice cream.
Misty Meadow Farm Creamery in Smithsburg, Md., is owned by Betsy and David Herbst and is one of only two locations in the county whose ice cream is made from ingredients harvested at their own dairy.
The Herbst's added the creamery to their 387-acre farm in 2012 with the intention that their children would continue the endeavor. Truly a family affair, the Herbst's children and their spouses manage much of the day-to-day work, milking the dairy cows, caring for animals at the onsite petting farm, feeding livestock, growing and harvesting crops, and running the machinery needed to convert raw milk into cream line milk, ice cream, and cheese. Even their eleven grandchildren chip in, learning about farm life and how to raise livestock.
In addition to their over 60 flavors of hard-dip ice cream, Misty Meadow's scoops are unique because the creamy mix they've developed for their ice cream base is more gelato-like — containing less air — and made from farm-fresh scratch ingredients.
In addition to their core line of flavors, some rotate seasonally based on when fresh, local ingredients are available. July's flavors include Blue Moon, a red, white, and blue raspberry, lemon, and vanilla-flavored ice cream inspired by the Midwest. August promises fresh Peaches and Cream and S'mores flavors. September's fall flavors will include Apple Strudel and Maple Walnut.
For more information, social media links, and locations of the participating ice cream shops, visit the Washington County, Maryland Ice Cream trail website.
For additional information on how to download the printable map and to share your trail photos with the hashtag #washcoicecreamtrail visit the Washington County Government Facebook page and search #WashCoIceCreamTrail.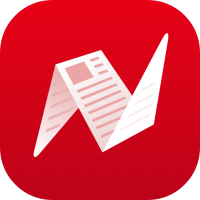 This is original content from NewsBreak's Creator Program. Join today to publish and share your own content.