Pennsylvania residents know how to beat the summer heat! All it takes is a scoop (or two) of a creamy frozen treat with a few colorful toppings to bring on the cool!
Whether you're feeling nostalgic for the ice cream shop of your youth or searching for the perfect small-batch flavor, there are dozens of options in the region to tempt your tastebuds. Just ask around—it seems that almost everyone has their favorite spot—but what about the hidden gems you may have missed?
In honor of National Ice Cream Month, Franklin County, Pa. has created an ice cream trail map and contests to get you and your family on the scoop trail.
Franklin County, Pa. Ice Cream Trail
As part of the annual ChamberFest celebration and Scoop-a-Palooza, the Greater Chambersburg Chamber Foundation has released an updated Ice Cream Trail Map with a list of more than 20 participating locations in Chambersburg, Burnt Cabins, Fannettsburg, Ft. Loudon, McConnellsburg, Greencastle, Shippensburg, and Waynesboro.
In its 12th year, Scoop-A-Palooza, presented by ACNB Bank, is the Greater Chambersburg Chamber Foundation's signature fundraising event. While the event has traditionally been held at Chambersburg Area Senior High School on the second Saturday in July, due to the COVID pandemic the event was moved in 2020 & 2021 to a virtual platform.
Scoop benefits the Greater Chambersburg Chamber Foundation, a 501(c)3 organization working with educational and business partners to promote education, leadership, and workforce development in Franklin County, Pa.
Participants in the Ice Cream Trail are eligible to win lots of fun prizes, too. To participate, download the trail map and visit as many of the listed ice cream shops as you like. Take photos of your sweet treats and share them on the Scoop-a-Palooza Facebook page, or send in your trail map by July 31 to win over $2,300 plus prizes.
Warners Old Fashioned Soda Shoppe of Waynesboro — the newest business on the Ice Cream Trail — opened in June 2020. A pastel-colored trove of confectionery goodness, they serve classic sodas and candies, locally sourced baked goods, and of course, ice cream.
Employee LeAnne Nabua said that their pint-sized "stuffed shakes," made with 6-8 scoops of ice cream are their most popular treats, coming in flavors like Deluxe Rainbow Unicorn, Strawberry Cheesecake, and Frozen Lemon Creme. The Reeses Peanut Butter Stuffed Shake is made with peanut butter ice cream, Reeses Chips Ahoy cookies, peanut butter Oreos, chocolate covered or peanut butter pretzels, chocolate syrup, Reeses Pieces, and whipped cream.
William Elgin, the owner of Annie's Ice Cream & Donuts in Waynesboro, Pa., dreamed for years of opening his donut shop, inspired by the flavors of his favorite childhood pastry from Krumpe's Do-Nut Shop in Hagerstown, Md. He began searching for a space for his bakery when the pandemic struck, making it tough to find a location perfectly suited for his needs. In October 2020, he decided to purchase Annie's Ice Cream and add, donuts to the menu, and the rest is sweet sweet history.
The small-batch premium ice cream Annie's serves comes from Windy Knoll Farm in Chambersburg, Pa., along with another unique specialty — Bubble Tea. The fun drink is crafted with homemade tea & lemonade and features fruit-flavored juice bubbles that pop when you bite into them.
When Elgin's wife, Sarah, was diagnosed with Celiac disease, they discovered it was difficult to find a gluten-free cone she could eat. She now makes waffle cones for the shop in a gluten-free environment to prevent cross-contamination.
Annie's has added more selections for customers with other types of food restrictions as well, including three dairy-free flavors — Dairy-Free Simply Vanilla, Dairy-Free Chocolate Chunk, and Dairy-Free Cookies & Cream, which is also gluten-free and vegan.
"People love it," said Elgin, who offers 27 different flavors of ice cream and donuts all day long. "We created a unique donut sundae that people love. You choose a donut for the bottom and then can choose your ice cream flavor and fill it with toppings." The fan-favorite? "A peanut-butter-filled donut topped with either chocolate or peanut butter ice cream."
This is Elgin's second year participating in Scoop-a-Palooza. He says it "gives people something to do and talk about. We've gotten a lot of new customers who become return customers later."
Find a full list of participating locations, along with the downloadable trail map and instructions, plus additional Scoop-a-Palooza activities, visit Scoopapalooza.org or their Facebook page.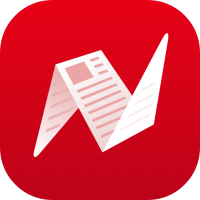 This is original content from NewsBreak's Creator Program. Join today to publish and share your own content.