Over 100 merchants, food, and craft vendors will line the Square and surrounding area at this year's much-anticipated 54th Annual Greencastle Sidewalk Days, Friday, July 9, 10:00 am–8:00 pm, and Saturday, July 10, 9:00 a –4:00 pm. Vendors and activities will line Baltimore St. and Carlisle St., and the Square in Downtown Greencastle, Pa. Many local businesses will be showcasing their offerings as well. Admission is free.
Friday, July 9
Beginning on Friday at 10:00 am, Mayor Ben Thomas will lead the opening ceremony with Greencastle Scout Troop 199.
Friday's activities list:
10:30 am–1:00 pm: Live music TBD
1:00–3:00 pm: Live music — Marshall Stone, classic rock and blues
3:00–4:00 pm: Cumberland Valley School of Music Student Performances
4:00–5:30 pm: Live music TBD
5:30-6:00 pm: Live demo by Premier Martial Arts of Greencastle
6:00-8:00 pm: Live music performance by Evan Crider and Jim Taylor
Saturday, July 10
Day two continues starting at 9:00 am, with lots of vendors, activities, and more live music.
Saturday's activities list:
9:00 am–3:00 pm: Dunk Tank sponsored by Jay Reece Prepaid Boost Mobile
9:00–10:00 am: Live music — Barb & Friends
10:00–11:00 am: Acapella Unplugged
11:00–11:30 am: Live demo by Thompson Karate
Noon–2:00 pm: Live music — Runaway Train, country
2:00–2:30 pm: Live demo by Martial Arts of Greencastle
2:30–4:00 pm: Live music — Back Creek Valley Boys, bluegrass
Food & Drink Vendors (to date):
Balkan Traditions
Bricker's French Fries
Carnival Concessions
CC Funnel Cakes
Cold Spring Hollow Distillery
Cul·tured Soul Food
Edwards Kettle Corn
Foltz's
Halo Dips
Hillbilly's Jerky
J&M BBQ
Keep It Smokin BBQ
Kona Ice of Washington County
Lizzy's Restaurant
Mama K's Buns
The Meadows Original Frozen Custard
The Ragged Edge Roasting Company
Roy's Concessions
Sherri's Crab Cakes
Vendors (to date):
Airplanes & Adventures Travel - Lexi Fretz - Travel Agent
All Seasons Vacations LLC
Allison-Antrim Museum, Inc.
Appalachian Pen Works
Aunt Sandy's Face Painting
Awesome Minis & Autographs
Bethany's Bling Boutique (Paparazzi)
Bizzy Bees Apiary
Center of Balance, LLC
Chatty Chameleon
The Chic Boutique
Color Street Nails - Mom's on a Budget Nails
Copper Charge
Double D's Bees
E.L.M. Department Store
ELM Shoes
Family Care Services, Inc.
Flags for All Occasions - Kathy Spinks
The Franklin County Jr. Fair Board
Grand Point Church
Greencastle Lions Club
Greencastle Physical Therapy & Sports Medicine
Gourmet Cupboard
Grace&Heart
Handmade by Cindi II
Heritage Hills Retirement Community
Hoffner's Handwoven Baskets
Kasudelu
Leckron's Comfort Solutions
Lilla Rose
Lisa Reilly
Lularoe Sabrina Morningstar- Sprinkles & Style
Mason Dixon Creations
McCrea Heating & Air
Merakey
Mexico Connection
My Hearts Designs
Norwex
NuSkin
Oh So Lovely Studios
Opulenza Designs
Owlfeathers Watercolor
Pam's Crafts
Pete's Creative Arts
Perfectly Posh
Pine Hill Primitives
Pregnancy Ministries - Life 30:19
Renewal By Andersen
Revive MedSpa and Integrative Medicine
RoGo Handcrafted
Scentsy
The Sagebrush Shack
Simply Fun Educational Games
Stitches n' More
Stuff N' Things Handmade Treasures
Sugarbug Crafts
Tastefully Simple
Thought & Mind Leathercraft
Tupperware
Uncharted Creations
Usborne Books & More
Visiting Angels of Waynesboro, PA
Vogue To Vintage LLC
Whisler's Woodworks
William Coy
For updates and additional information, please visit the Greencastle-Antrim Chamber of Commerce Facebook page.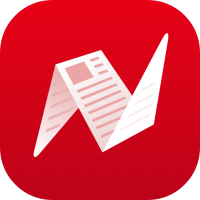 This is original content from NewsBreak's Creator Program. Join today to publish and share your own content.