I'm a huge fan of books. Mystery, historical fiction, young adult fiction, detective novels, you name it - I will read it.
One of my favorite things to do is to try to find books that are set in the city or area that I live in. That's because when you read about fictional characters experiencing dramatic things in the area that you know so well, it makes the whole reading experience even more enjoyable.
Knowing the places where your characters have come alive on a page brings the story to a completely new level. Arizona has such a special character, no matter where you go - Tucson, Phoenix, Mesa, Chandler... and by knowing these places, the stories you read will become even more vibrant for you.
I hope you enjoy this short list of coming-of-age novels set in Tucson, Arizona, that I've compiled. Let's have a look at the books!
The Bean Trees by Barbara Kingsolver
The first novel set in Tucson we're going to have a look at is called The Bean Trees, and it was written by Barbara Kingsolver. The book was published in 1988, and it's actually not a standalone. There's a sequel called Pigs in Heaven, and the series altogether can be named Greer Family.
The novel doesn't actually start off in Tucson. The main protagonist, Taylor Greer, was born in Kentucky. However, she decides to travel west with the little she has (which isn't much). Before she ends up in Tucson, she stops in a town on the way, and she ends up with a baby in her arms - a baby that a stranger gave away.
Taylor Geer doesn't know what else to do but raise the child herself. She calls the baby Turtle. And so the story begins.
"We do have some strong traditions of community in the United States, but it's interesting to me that our traditionally patriotic imagery in this country celebrates the individual, the solo flier, independence. We celebrate Independence Day; we don't celebrate We Desperately Rely on Others Day. Oh, I guess that's Mother's Day [laughter]. It does strike me that our great American mythology tends to celebrate separate achievement and separateness, when in fact nobody does anything alone." - The Bean Trees, Barbara Kingsolver
Some of the main themes explored in the book are motherhood, family, life as a single mother, immigration, or the aftermath of abuse.
The novel has 232 pages, therefore you can read it in quite a short amount of time and experience Tucson in a whole new way. You can learn more about Barbara Kingsolver on her own website, where you can also read the praise on the book:
"Idealistic and exhilarating. The Bean Trees is a book that combines the most careful craft with a moral code that is loving and expansive." - Philadelphia Inquirer
Goats by Mark Jude Poirier
The second book set in Tucson is less widely known, however, it is still worth the read. Goats was written by Mark Jude Poirier and published in 2000.
The plot revolves around Ellis who's 14 years old and who lives in Tucson, however, he's about to leave Tucson in order to go to a boarding school. After his parents split up, Ellis moved in with his mother and Goat Man - a man who Ellis values and looks up to, a man who has taught Ellis many important lessons while growing up.
Now that Ellis has to leave Tucson, he's sad to leave Goat Man behind as well. However, they meet again soon - they decide to trek across the desert together, and this trip makes them think about their relationship and explore things in a new light.
This coming-of-age novel set in Tucson is very interesting, and according to Goodreads:
"Hilarious and intimate, Goats challenges the conventional idea of family and home, while drawing us deeper into Ellis's journey into manhood. Mark Jude Poirier has an uncanny gift for chronicling the human condition and bringing to life a varied yet dispassionate landscape."
The book has 368 pages. The author has his own website that you can check out as well.
Why not give Goats a try?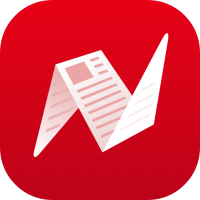 This is original content from NewsBreak's Creator Program. Join today to publish and share your own content.