If you're a museum enthusiast, you've come to the right place. And if you're just curious about what museums there are to discover in Nashville, you're in the right place as well!
Museums make for great trips as they offer a peaceful and enjoyable atmosphere. They also provide any visitor with the chance to broaden their knowledge about art, science, history, or any specific area of interest.
Have you ever wondered what museums there are to visit in Nashville? Seek no longer, this article is for you!
Here are the 3 interesting museums in Nashville, Tennessee.
Frist Art Museum
The Frist Art Museum in Nashville is a great place for anyone interested in art. It opened in 2001, so the museum is actually quite new, and the exhibitions apparently change every couple of months, which means you can visit it multiple times a year and be met with a brand new exhibition each time. The museum used to be called the Frist Center for the Visual Arts before it was renamed.
When it comes to the mission of the Frist Art Museum, the official website claims:
"The mission of the Frist Art Museum is to present and originate high-quality exhibitions with related educational programs and community outreach activities."
At the time of writing this article (23th April 2021), some of the current and upcoming exhibitions include: "Frist at Home: Picasso. Figures", "Film: Meek's Cutoff (2010)" or "Artist's Perspective: Bethany Collins".
Anyone under 18 can enter for free. Adults must pay 15 dollars per ticket. If you're interested in going, you can find the museum at 919 Broadway in Nashville.
Country Music Hall of Fame and Museum
In the second place, we've got the Country Music Hall of Fame and Museum in Nashville. This museum is one of the biggest museums and research centers that focus on the preservation and examination of American country music in the world, which is pretty cool!
The official website of the Country Music Hall of Fame and Museum says:
"The Country Music Hall of Fame® and Museum exists to preserve, celebrate, and share the important cultural asset that is country music. We're caretakers—dedicated custodians of this enduring art form."
Apparently, the museum has over 2.5 million artifacts! Rated as number 3 out of 249 things to do in Nashville on Tripadvisor, this place is definitely a very popular attraction for locals and tourists alike.
Apart from collections and exhibitions, the museum also offers school programs such as field trips and community & library programs. It's definitely worth checking out!
For anyone interested in visiting the museum, it's located at 222 5th Ave S in Nashville.
Tennessee State Museum
Last but definitely not least, the Tennessee State Museum in Nashville focuses on the history, politics, and society of Tennessee. The website of the museum itself confirms this:
"The mission of the Tennessee State Museum is to procure, preserve, exhibit, and interpret objects which relate to the social, political, economic, and cultural history of Tennessee and Tennesseans, and to provide exhibitions and programs for the educational and cultural enrichment of the citizens of the state."
The museum's collection includes things such as artifacts, furniture, photographs, and art that all have something to do with Tennessee and its history, land, and people. The Tennessee State Museum also apparently holds in trust of the collection of the Tennessee Historical Society.
One of the permanent exhibitions is the Tennessee Time Tunnel, which lets visitors access different permanent exhibitions that all relate to specific eras.
When it comes to ticket prices, there are none! The admission is free, therefore anyone can come in and have a look at the exhibitions. The museum can be found at 1000 Rosa L. Parks Blvd in Nashville.
Final Thoughts
No matter if you're a local or a tourist, you might enjoy visiting some of the museums in Nashville I've mentioned above. They all have something valuable to bring to the world. In any case, stay safe and have fun.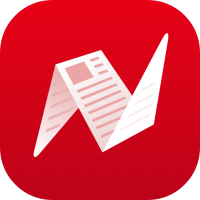 Photo by Paul Brennan on Pixabay