Have you ever wondered what museums there are to discover in Denver, Colorado? Apart from parks, theatres and many other amazing venues, Denver has many wonderful museums to offer. You can visit them with friends, with your family or you can even go there on a date!
This list consists of 3 museums that have made it to the top 20 out of 243 things to do in Denver on Tripadvisor, which makes them all quite popular attractions for both tourists and locals. No matter which out of these museums you choose to visit, you're guaranteed to learn something new and have fun!
Without further ado, let's get to the 3 popular museums you can find in Denver, Colorado.
Denver Museum of Nature & Science
The Denver Museum of Nature & Science is considered to be the leading institution in the Rocky Mountain Region when it comes to informal science education. In the museum, you get to learn about the nature of Colorado as well as about Earth itself. The museum is also accredited by the American Alliance of Museums.
To quote the official website of the Denver Museum of Nature & Science:
"Together with you, we share new discoveries with the world, preserve scientific treasures that pique curiosities, and open eyes and minds to the wonders of nature and science."
When it comes to the permanent exhibitions, some of them include for example: "Space Oddysey" which tackles the topic of space and galaxies, "Egyptian Mummies" or "Expedition Health" where the visitors can have a look at how it works in and what goes on on daily basis in a modern genetics lab.
The general admission ticket per adult (peak) is almost 20 dollars, while a children's (13-18) ticket (peak) costs almost 15 dollars.
If you're interested in learning more about nature and science, you can visit the museum at 2001 Colorado Blvd. in Denver.
Denver Art Museum
For anyone who's interested in art, the Denver Art Museum (or DAM) is a great place to learn more about it! The museum is apparently known for its vast collection of Native American art, and it's also considered to be one of the biggest museums located between Chicago and the West Coast as it has more than 70,000 works from all around the world.
The museum was founded in 1893 as the Denver Artists' Club. It offers 12 collections, for example, art of the ancient Americas, Latin American Art, Indigenous Arts of North America or Asian art.
When it comes to the mission of the museum, the official website states it thus:
"To enrich the lives of present and future generations through the acquisition, presentation, and preservation of works of art, supported by exemplary scholarship and public programs related to both its permanent collections and to temporary exhibitions presented by the museum."
The ticket prices are different based on if you are a Colorado resident or not. For Colorado residents, the fee is 10 dollars per adult while a non-Colorado visitor pays 13 dollars per adult. For anyone interested in visiting the museum, you can find it at 100 W 14th Ave. Pkwy. in Denver.
Molly Brown House Museum
The Molly Brown House Museum used to be the home of Margaret Brown, who was an activist and philanthropist and who survived the sinking of the RMS Titanic.
The website says:
"Historic Denver's Molly Brown House Museum is committed to enhancing the city's unique identity by telling the story of Margaret "Molly" Brown's activism, philanthropy and passion through educational programs, exhibits and stewardship. By exploring the dynamic between past and present, we shape a stronger community for the future and inspire engaged citizens."
If you'd like to get to know more about Margaret Brown and the history of the house, don't hesitate to visit! For Colorado residents, the price of the ticket is 14 dollars per adult. The museum is located at 1340 Pennsylvania Street in Denver.
Final Thoughts
No matter if you're interested in history, science or art, Denver has something to offer to anyone. If any of the museums above interest you, why not visit them? Have fun!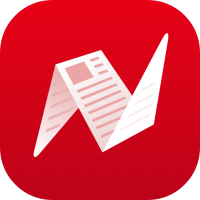 Photo by David Mark on Pixabay