He calls me nuts.
He calls me crazy.
He calls me insane.
He calls me strange.
He tells me he loves me as he lifts me up and spins me around.
I laugh, the world is spinning on its axis, our living room furniture flashes in front of my eyes like a disco ball, there and gone, there and gone, and his grasp reassures me that he won't let go.
He won't ever let go of his nuts future wife.
And she will hold on to her strange future husband.
They'll be the nutty old couple everyone talks about. They'll have a bunch of animals to keep them company. Their house will be full of colours and live things, and everyone who enters will know it's a safe space for them to be whoever they choose to be.
Because when you're in a house of two weirdos who love the silence of warm sunshine, the kind hearts of humans and the sound of magpies in their garden, why wouldn't you feel free to express yourself fully, without fear, without any doubt in your mind that you will be accepted?
He calls me nuts, and I think it's the best compliment ever.
I always knew I was nuts, of course. I didn't show my sheer crazy childlike nature even to my best friend, let alone my former boyfriends — they wouldn't understand.
Everyone would call me nuts, and they would shake their heads in confusion, distancing themselves away from me.
They'd say I'm childish, not childlike.
They'd say I'm playing an annoying baby role to get affection, not that I'm playful and feel safe in their company.
They'd say all sorts of things that would make me feel like being weird is not a good thing. Like I can't be myself fully with anyone but my own solitude. Like the world is full of billions of people, and I'm all alone in it.
Too weird to let my playfulness shine through.
Too insane to stop filtering myself every time I'm around people.
Too nuts to feel free to take the adult mask off.
Then he came.
He tells me I'm nuts, and I laugh and bite his cheek a little. I growl in his ear and giggle. He pulls me closer, smelling my hair. Then he imitates a bird sound out of nowhere.
Are you impressed? he asks.
Very.
He's nuts too.
They tickle and cuddle and fight and make weird noises, they walk around naked and pull each other's hair and bite each other's skin.
They go on trips together, and they melt into one flesh.
They travel in each other's thoughts, and their souls sizzle with steam as they merge into one another.
They're strange creatures. They're even stranger together.
They'll be nutty in each other's company until they're grey. Do you remember how we went to Vietnam, he'll say, and she'll nod for the hundredth time. They will be old and recycled, reliving old memories together, used to each other's constant company like humans to oxygen.
He tells me I'm nuts, and it's a compliment because he doesn't shake his head in contempt. He doesn't walk away. He doesn't tell me to stop being weird.
He tells me he loves me as I am.
We play like children, we share all random thoughts with each other, we draw and doodle and make funny little dances before we go to bed. We wrestle, and he jumps as I hold his phone over my head — he can't reach, and we're both laughing at him.
We tease and make fun, we say words that are meaningless rubbish and we respond with only more rubbish.
We create a language from random sounds, and we call it communication.
We brush each other's teeth and wash each other's hair.
He calls me nuts, and I love it. I love it because he knows me in my rawness — in everything that I am, in my day-to-day comfort zone, in my stress when I venture out, in my biology and my thoughts.
He knows me in my nuttiness.
And he loves me for it.
So when he tells me I'm insane, I don't feel alone. I don't feel isolated. Lonely. Alienated.
I feel supported. Known. Loved. Accepted.
I might be a weird human, but I'm his human.
And he wouldn't have it any other way.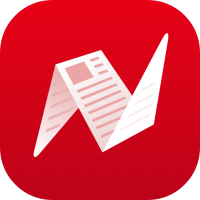 Photo by Valerie Elash on Unsplash