Have you ever wondered what museums are there to visit in Dallas? No matter if you're a tourist or a local, there are plenty of museums worth visiting in Dallas - so why not give it a try? Going to a museum makes for a great family or solo trip (or even a date!) and it allows you to gain some new knowledge on a topic that interests you.
Here are 3 fascinating museums that you can find in Dallas, Texas.
The George W. Bush Presidential Library and Museum
This building is rated as number 3 out of 239 things to do in Dallas on Tripadvisor, which in and of itself proves that there's something amazing about the library and museum. The main focus is, of course, on the life of George W. Bush.
Inside, you can find many documents, photographs and artifacts from when Bush was in the White House. According to the website of the museum, there are almost 70 million pages of textual materials, over 3.8 million photographs and also a replica of the White House Oval Office (in full-size!).
To quote the website:
"It [the museum] brings the story of the President and Mrs. Bush's leadership alive for visitors by highlighting the principles they followed when making key decisions and by promoting an understanding of the Presidency, American history and government, and public policy."
You can find the complex at 2943 SMU Boulevard in Dallas.
Perot Museum of Nature and Science
If you're interested in science, this museum is definitely for you. Rated as number 11 out of 239 things to do in Dallas on Tripadvisor, it's a popular place for curious minds.
The museum opened in 1936 and it consists of two campuses now - the main one is in Victory Park, while the second one can be found in Fair Park.
There are some permanent exhibits in the Perot Museum, for example the "Discovering Life Hall" that is described on the official website thus:
"Get ready for an indoor nature walk — where everything from single-cell organisms to complete ecosystems will open your mind to the power and potential of living things. You'll discover fossils, taxidermy specimens, 3D animations, and interactive games that demonstrate how factors like genetics and environment are shaping the next generation of plants, animals — and even bacteria!"
There's also a Hall of Birds and many more interesting things. If you'd like to visit, head to 2201 N Field Street in Dallas.
Dallas Museum of Art
The Dallas Museum of Art is located in the Arts District (it apparently used to be situated in Fair Park and it moved to the Arts District in 1984) and it was established in 1903. It's one of the 10 biggest museums in the country and it contains over 24,000 works from all over the world.
Apart from amazing exhibitions, there are also other events taking place in the Museum of Art, such as concerts, lectures and literary events. The website of the museum states that over 3,2 million people have visited the museum.
When it comes to the mission of the museum, the website says:
"The DMA will: place art and our diverse communities at the center around which all activities radiate, pursue excellence in collecting and programming, present works of art across cultures and time, and be a driving force in contemporary art, strengthen our position as a prominent, innovative institution, expanding the meaning and possibilities of learning and creativity."
You can find the museum at 1717 N Harwood Street in Dallas.
Final Thoughts
If you'd like to visit someplace nice, why not give museums a try? They're wonderful places with a lovely and peaceful atmosphere that provide you with opportunities to learn something new - and that's always a great thing!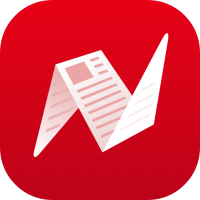 Illustrational photo by Ryan McGuire on Pixabay