There's something amazing about buildings that are really tall – the way they're arching over you, climbing into the sky as if infinite. It's insane when you realize that human beings are capable of constructing such tall buildings that are safe to use, especially when many of them contain so much glass nowadays!
There are many beautiful buildings in Austin, Texas, including the Driskill Hotel and the Texas State Capitol. But how about the tallest ones? Although skyscrapers might look boring at first glance, there's something mesmerizing about them if you properly focus – their elegance, glamour and style reaching the sky can be something to marvel at.
So let's take a look at the five tallest buildings in Austin.
The Independent
The tallest building in Austin is a residential skyscraper called The Independent. It's 690 feet tall (that's 210 meters) and it's actually the tallest residential building west of the Mississippi River, which is pretty cool!
The construction of The Independent lasted from 2016 until 2019, and in these 3-4 years, the were 58 floors constructed. The whole building includes 370 condos. Not only that, but this building is properly exciting if you happen to be a resident – it includes a heated pool, a playground, a fitness center, a yoga deck and even a dog park! You don't even have to go outside to walk your dog, you can just pop into the dog park right in the building itself. Crazy!
The Independent is sometimes called the Jenga Tower or the Tetris Tower. It's located at 301 West Avenue in Austin.
The Austonian
On the second place, we have The Austonian. This skyscraper is 683 feet tall (that's 209 meters) so the difference between The Austonian and The Independent isn't that big. The construction took place between 2007 and 2010 when it finally opened to host the 2010 Women's Symphony League Designer Showhouse.
The building includes 56 floors and it's the second tallest residential building west of the Mississippi River (behind The Independent mentioned above).
It's located at 200 North Congress Avenue in Downtown Austin.
Fairmont Austin
Fairmont Austin is not a residential building but rather strictly a hotel. It's apparently the largest of the Fairmont hotel chain in the United States and it's 595 feet tall (that's 181 meters). It has 37 floors and it was constructed between 2014 and 2018.
Fairmont Austin doesn't include only hotel rooms – it also has five dining options, for example Revue or Fulton.
It's located at 101 Red River Street in Austin.
360 Condominiums
Next we have the 360 Condominiums, which is a residential skyscraper that's 581 feet tall (that's 177 meters). It has 44 floors and 430 condos. The construction of 360 Condominiums began in 2006 and was officially completed in 2008. The building opened on 23rd May 2008.
The building must be amazing to live in as it includes a swimming pool, a clubroom, a sundeck and even a theater! Wow.
It's located at 360 Nueces Street in Austin.
Frost Bank Tower
This gorgeous building with a crown on top is the fifth tallest building in Austin. It's 515 feet tall (that's 157 meters) and it has 33 floors. Frost Bank Tower isn't a residential building nor a hotel – it's a class A office building. It was constructed between 2001 (it was the tallest building in the United States that was constructed after 9/11) and 2003. The tower was dedicated in 2004.
It's located at 401 Congress Avenue in Austin.
Final Thoughts
When you decide to go on a stroll in Austin, why not have a look at these skyscrapers? It's truly amazing how people can build something so immense in such a short period of time.
However, always make sure to socially distance and wear a mask. Stay safe.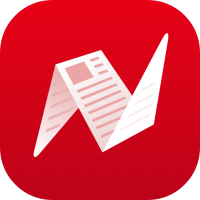 Photo Credit: Deborah Jackson on Pixabay