There are many gorgeous places worth visiting in Oklahoma City - parks, museums, cafés and so on. Because of the circumstances we've found ourselves in for the past year, it's not that easy to just go wherever we please, unfortunately.
And that's exactly why we need to find more outdoor places where we could go for a walk, ride a bike or jog. Spring is coming, everything is going to bloom soon and all residents of Oklahoma City can take this opportunity to enjoy the beautiful nature that Oklahoma City has to offer, including its lakes.
Below you'll find a list of 5 great lakes in Oklahoma City that you can go and visit.
Lake Hefner
This list wouldn't be complete without one of the most popular lakes in all of Oklahoma City - Lake Hefner, especially when it comes to sailboating. There are often sailboat races happening on the lake and it's also where the Oklahoma City Boat Club can be found.
There are many more activities that you can do at the lake, though, for example riding a book, going for a jog or walking. If you walk around the lake, it'll be approximately 9 miles. There are also playgrounds and areas where you can have a picnic.
People also go fishing there, and there's a golf course as well. The lake was built in 1947 and it's located in the northwest in Oklahoma City.
Arcadia Lake
There's one huge advantage to Arcadia Lake when you compare it with other lakes, such as Lake Hefner - you can swim there! Apart from that, there are plenty of activities to choose from, such as fishing, hiking, going for a walk and even camping. What a wonderful place to camp!
Aradia Lake is located east of Edmond in Oklahoma City. It was built in 1987 and it's not only recreational - it actually also serves as a water supply for Edmond.
If you decide to go camping there, you'll be able to enjoy the wonderful view and the beautiful nature all around you.
Draper Lake
Draper Lake is a great place in the southeast in Oklahoma City. Just like Arcadia Lake and Lake Hefner, Draper Lake is great for walking, jogging, hiking, finishing or camping. On top of that, you can apparently go kayaking there and there are also trails for riding dirt bikes.
The Facebook website of Draper Lake says:
"We sell all necessary city permits and state hunting & fishing licenses needed to make your outdoor adventures a reality. We have live minnows and other bait items. Lake Stanley Draper is Oklahoma City's only skiing lake."
Sounds great to me! (Apart from the hunting. That's not cool.)
Lake Thunderbird
Lake Thunderbird is another very popular lake in Oklahoma. Apart from the usual activities such as hiking, fishing, camping and so on, it also includes two swimming beaches!
Unlike some other lakes, this lake isn't in Oklahoma City - it's definitely worth the drive, though. It's only about 45 minutes from Oklahoma City, located near Norman in Oklahoma. The maximum depth of the lake is apparently 57.6 feet.
Final Thoughts
Lockdown has been going on for ages. With some luck, we might be able to go out soon and hang out with our friends again - how wonderful it'd be to just live a normal life again!
You can visit some of these lakes as one of your walks per day or you can plan on visiting them after lockdown. In any case, they're definitely worth it - no matter if you're there to swim, walk your dog or hike, there's something for everyone in Oklahoma City.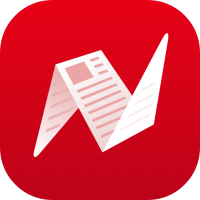 Photo Credit (photo used for illustration purposes): Rachel Claire on Pexels