If you told me we'd be almost a year into a global pandemic now in 2019, I never would have believed you. Yet here we are in New Orleans, going from lockdown to lockdown, trying to get through these tough times.
Luckily for Louisiana and New Orleans itself, the first dose of the vaccine was given on 14th December, which has given us all some hope that there might be better days ahead. According to NOLA, as of 1st March 2021, there are 370,247 total cases in Louisiana to date. The total number of confirmed deaths is 8,941. But the vaccines are only rising in numbers - there have been already 657,265 vaccine doses initiated!
What's more, Emma Discher wrote for The Advocate yesterday (1st March 2021) that Louisiana is about to receive its biggest shipment of vaccines this week. State Health Officer Dr. Joe Kanter said on Thursday that almost 98,000 doses of Pfizer and Moderna vaccines should arrive this week.
Discher goes on to explain how to get the vaccine. She lists every resident who is eligible to get vaccinated at the moment in her article, among whom are for example people who are aged 65 and over, professional home care providers or dialysis providers and patients. If you're pregnant, you can also get quick and easy access to the vaccine so make sure to check out all the vaccination sites in New Orleans.
Discher also reports:
"Another 37,000 to 38,000 doses of the Johnson & Johnson vaccine could also be headed to Louisiana this week."
What's good about the Johnson & Johnson vaccine is the fact that it takes only one dose, not two, for it to work. This makes the process much quicker and therefore accessible to more residents. Lauran Neergaard and Matthew Perrone explain in an article for NOLA from 27th February 2021:
"The FDA said J&J's vaccine offers strong protection against what matters most: serious illness, hospitalizations and death. One dose was 85% protective against the most severe COVID-19 illness, in a massive study that spanned three continents — protection that remained strong even in countries such as South Africa, where the variants of most concern are spreading."
Louisiana can be proud - as of 1st March 2021, a million vaccine doses have been administered in the whole state. According to an article on NOLA, about 7.9% of the population are now fully vaccinated against the Coronavirus and about 14.1% have gotten at least the first dose of the Pfizer or Moderna vaccine.
However, some Catholics are struggling with the Johnson & Johnson vaccine - the Archdiocese of New Orleans apparently said on Friday that the Johnson & Johnson vaccine is morally compromised because it uses an "abortion-derived cell line" in its development. New Orleans Catholics should, according to the Archdiocese, go for the Pfizer and Moderna vaccines if possible.
Ken Stickney reports on this issue for The Advocate:
"Michael Pasquier, LSU professor of Christian Studies, said Catholics' choices are complex and 'tough.'"
Michael Pasquier has apparently said:
"In this case, the archdiocese is trying to strike a balance between healthcare and the importance of vaccines in eliminating the pandemic. You've got two life issues: the pandemic vs. abortion as well as the church's longstanding teachings on abortion. The church is looking for consistent ethic of life."
Here is a conflict between our trying to fight the virus and the opinion on abortion of the Church of New Orleans, which can be tough for many Catholics in New Orleans.
I, for one, am always pro-choice. I'd go for any of the available vaccines as long as I can prevent the virus from spreading and help all of us live a normal life again. Who wouldn't want New Orleans to come back to life after almost a year of lockdowns?
Above all, always make sure to stay safe, socially distance, wash your hands and wear a mask. Hopefully, all of us will get vaccinated soon and we'll be able to hug our friends again. New Orleans has yet to see better days.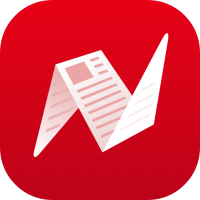 Photo Credit: Anna Shvets on Pexels