I'm knitting him a scarf. It's imperfect, it's screaming-yellow, it's from me.
I've knitted before. I've knitted for other people, other occasions, at different stages of my life. I've never managed to finish one single proper scarf. They had too many holes, I was too lazy to learn an actual pattern, I never had the patience to keep going till the end.
I'm knitting him a scarf now, and while I'm knitting, my thoughts wander. I think about my life — my past relationships, my current one, how vastly they differ. The more I knit, the more I realize that this time, the process of knitting is different. It's refreshing. It has lightness and it has weight, both at the same time, both filled with peace. The effort feels like no effort at all because the expected outcome is worth it a thousandfold.
This time, I learned the pattern. I undid the whole thing after three hours of laborious work, only to start again because I did it all wrong on the first try. Only to try my best, only to give it another shot. Only to stop settling for passable, for manageable, for the minimum possible effort.
As I'm knitting, I feel myself fall in love with it all over again. The ease with which my fingers move so fast, the way my brain automizes the different movements after a while, how the yarn feels on my skin. The weight of all the work I've done growing heavier as the scarf keeps forming into itself. The weight of creation.
The weight of love.
My past relationships were full of huge holes — immaturity, impatience, minimum effort, bad communication and the unwillingness to learn. To be better. To do better. To love without spoiling it all with bitterness. These relationships were a lot like those scarfs I attempted, unfinished, messy, gathering dust at the back of dark drawers. It was better to leave them be, to give up and walk away.
But this time, it feels right. It feels imperfect in the most perfect way.
Knitting is like love. The longer the scarf is, the better-crafted it is as my skills keep improving. The longer our relationship lasts, the stronger we grow. In the beginning, everything is tentative and anxious — the stitches are too tight, the terrain unknown, the skill undeveloped. The scarf doesn't exist yet. The possibilities are endless. You are the one who makes it into being, slowly, as you learn to loosen the stitches a little, to work with the needles, to learn different patterns, to focus with ease.
The process is laborious and takes hours upon hours. But as you knit, you become familiar with it all — the texture, the moves, the process. It's predictable. There are a few hiccups you haven't expected, but overall, you know what you're doing. You grow more confident. And you master the skill, step by step.
I've never been able to go this far, both in knitting and in learning to love someone in a healthy and peaceful way. Making a relationship work is hard, just like learning to love with kindness and pure intentions is. I've tried time and again, always failing, always giving up, always coming back to it eventually.
Always giving it another shot until I made it work. Until I took enough steps, mastered enough little skills, put enough effort in. Until I grew into someone who knows how to knit a scarf and who will finish it this time.
This time, and all the times that follow.
The more I'll know him, the better at knitting I will be. The more familiar he'll become, the more patterns I'll know. And the more I'll love him, if it's even possible, the more I'll love making him scarfs.
Knitting and love have this in common: Sometimes, all you need is time. All you need is hope. All you need is faith in yourself and in your willingness to not give up on forging yourself into a better version of who you are, every day.
Some things just need patience. Some things just need practice. Some things just need you to fail a hundred times, only to finally win once.
And keep winning. And failing. And winning more often than failing as you keep going.
Some things take a long time to come to fruition. All you need to do is to fall in love with the process.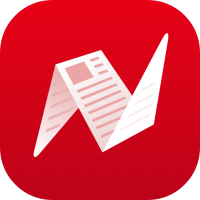 Photo Credit: Ursula Castillo on Unsplash