It's been almost a year since a global pandemic hit us. There have been ups and downs, governments have had to apply drastic measures and people have had to adjust to the new conditions - being stuck at home all the time, not being able to see friends, travel or go to events, and working and studying from home.
It's been a wild ride.
So how is San Antonio doing almost a year into the lockdowns? Quite well, actually. Yesterday (1st March 2021), leaders of San Antonio reported that Covid-19 rates dropped to 5.6%. This is the 8th week in a row when the positivity rates are dropping, which means there might be bright days ahead of us.
A digital journalist Ivan Herrera reports for Ksat News that there was a briefing yesterday, and Mayor Ron Nirenberg and Bexar County Judge Nelson Wolff updated the public about the Covid-19 numbers: "196,816 total COVID-19 cases and 2,670 total deaths in Bexar County, an increase of 288 new cases as of Monday."
Herrera goes on to say:
"City officials also reported that 464 patients are hospitalized, 199 are in the intensive care unit and 110 are on ventilators. There are 10% of staffed beds available and 64% of ventilators available."
Last week, the positivity rate was 7.5% and at the beginning of January, it was 23.2%. Therefore the drop to 5.6% is quite a good one if you ask me.
Robyn Oguinye has also reported for News4SA that Governor Greg Abbott has launched an initiative "Save Our Seniors". The aim is to get as many seniors as possible vaccinated. Oguinye writes Bexar county has a population of over 2 million people and more than 247 000 of those are seniors, which means there's a lot of demand for the vaccine.
If you live in an area located far away from the vaccination sites, Oguinye also mentions another way for you to get vaccinated. Apparently, Miguel Segura with the Alamo Area Council of Governments has said:
"If you know that VIA doesn't run in your community, you can still contact AACOG and we're going to try to help you get that vaccination site."
Oguinye lists the contact you can call in case you need it in this article. If you do have access to vaccination sites, there are various options to choose from - currently there are 4 places that offer the Pfizer and also Moderna vaccine at the moment. The KSAT Digital Staff lists them thus:
"Metro Health's clinic at the Alamodome, a Wellmed clinic at Elvira Cisneros Senior Community Center on the South Side, a WellMed clinic at the Alicia Treviño López Senior Community Center on the West Side, and University Health's clinic at the Wonderland of the Americas."
However, only certain residents are eligible for the vaccine right now. Specifically, these are Phase 1A and Phase 1B residents - for example healthcare workers, people who are in long-term care facilities or anyone aged over 65.
When it comes to testing, there are still many sites in San Antonio that you can choose from. These are drive-thru as well as walk-in clinics. Julie Moreno lists these clinics in her article for Ksat News. Some of the no-cost clinics are for example:
- Center of Advanced Wellness - 8723 Botts LaneSan Antonio 78217
- American Legion - Curative Mobile Trailer #1 - 3518 Fredericksburg Rd San Antonio 78201
- Conqueror's Assembly Church - Curative Kiosk #7 - 937 W Magnolia Ave San Antonio 78201
Final Thoughts
The positivity rates are dropping, many residents of San Antonio are getting vaccinated and there are still many testing centres to choose from. Hopefully, the regulations will soon ease as well, the virus will be safely contained and we'll all be able to live normally again. We can only hope.
Stay safe and make the most of what you have at the moment.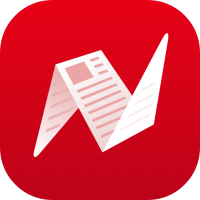 Photo Credit: Polina Tankilevitch on Pexels