Whenever I go to nature, I feel absolutely refreshed. My mind clears up, my body feels lighter and all my worries go away. I get to analyze my thoughts in peace and enjoy being one with the world.
Nature is a great place to meditate, read books or take a peaceful stroll. Luckily for the citizens of Austin, Texas, there are many parks to go visit in Austin. It's easy to get claustrophobic in lockdown as we're shut at home all the time, and going on a walk once a day has helped me a great deal. Both my body and mind are refreshed.
Here are some great places you can visit in Austin.
Mount Bonnell
Mount Bonnell is located next to Lake Austin and it's also known as Covert Park. The mount is about 775 feet above sea level at its peak, providing you with a beautiful view of the natural scenery and Lake Austin, as well as Austin itself.
Mount Bonnell is also on the National Register of Historic Places since 2015.
Mayfield Park
Located at the center of Austin, Mayfield Park is a quiet place to go when you want to enjoy nature in peace. Just like Mount Bonnell, this park is on the National Register of Historic Places.
Apart from the stunning nature, they have peacocks! Who wouldn't love looking at beautiful peacocks?
The Mayfield Park is often used for events such as weddings, however, this might not be the case in the pandemic. If you're planning your future wedding in Austin, though, this might be the perfect place for it.
Barton Creek Greenbelt
The Barton Creek Greenbelt is a wonderful place to go hiking or swimming. It's also great for riding a bike or taking a simple stroll.
It's a public peace of land that stretches on for 7.25 miles and includes three different areas - the Barton Creek Wilderness Park, the Lower Greenbelt and the Upper Greenbelt. The last part of the Barton Creek Greenbelt is commonly called The Hill of Life.
In 1837, a man called William Barton settled next to the creek and gave it his name. Nowadays, you can enjoy the place for its water, its natural beauty and its limestone.
Zilker Metropolitan Park
Located in south Austin, the Zilker Metropolitan Park is a great place to be. According to Tripadvisor:
"Home to Barton Springs, the Zilker Eagle, a large playscape, and four hundred acres of sports fields and woodlands, Zilker Park is a popular weekend destination."
The park has its name after a man called Andrew Jackson Zilker who apparently donated the park to the city in 1917. Just like some of the places mentioned above, it's also on the National Register of Historic Places.
It's an amazing place to hike, ride a bike or just relax. It's also where large events in Austin often take place, for example the Austin City Limits Music Festival. There's also the Zilker Botanical Garden, which is a non-profit organization.
Mueller Lake Park
Mueller Lake Park is another great place to go if you want to enjoy some fresh air. According to the Austin Texas website:
"30 acres centrally located at Mueller near the Mueller Central information center and the future town center. The park is home to a 6.5-acre lake, open air amphitheater and stage, interactive playscape, picnic peninsula, loop trail, jogger stretching area and public art."
Sounds great to me! The park is open every day from 5 AM till 11 PM, giving you plenty of time to go whenever you feel like it.
Final Thoughts
Nature is an essential part of life and it can be difficult to find it in big cities sometimes. Luckily for everyone from Austin, Austin has many outdoor places to choose from. The five mentioned above are only some of them.
So don't hesitate to dress well enough, grab a cup of coffee or tea and go for a walk. Always make sure to stay safe and keep your distance.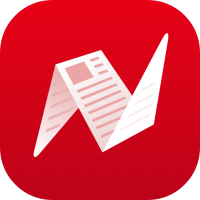 Photo Credit: Silviarita on Pixabay