Am I the only one who's slowly going crazy in this pandemic?
I don't think so. We're all shut inside of our homes basically twenty-four hours a day, which means that it's quite easy to start feeling a little claustrophobic. Luckily for us, we can still go exercise outside once a day, which gives us some precious time to escape our house and enjoy fresh air while moving our bodies.
New Orleans is a beautiful city to take a stroll in, but what about the trails nearby? Turns out, there are many breath-taking places in the proximity of New Orleans that are definitely worth visiting.
Here are some of them.
Jean Lafitte National Park
There are numerous trails in the Jean Lafitte National Park and Preserve, Louisiana, for example the Barataria Trail. In the Barataria Preserve, you get to see many animals such as birds or even alligators! However, you should never go near or feed the alligators, so make sure you stay away from them.
The scenery there is also fascinating because the place is full of swamps, wildflowers and marshes. The Barataria Trail is 4 miles long and it's definitely worth the visit!
Jean Lafitte National Park is only about 26 minutes away from the center of New Orleans by car!
Northlake Nature Center
Again, the Northlake Nature Center includes many trails that you can choose from. None of them should be longer than 2 miles so you can definitely go there if you don't want to spend the whole day hiking. It's a wonderful place to just relax and soak up the beauty of nature.
When it comes to animals, the Northlake Nature Center is full of birds, snakes or turtles. You get to see pond swamps, a hardwood forest or a great view of the Savanna Lake.
Northlake Nature Center is 40-60 minutes away from New Orleans when you drive the car.
Lafitte Greenway
This trail is right in New Orleans, no need to drive out of the city! It's a trail for both pedestrians and bicycles and it only opened in 2015. Lafitte Greenway is 2.6 miles long and it goes from Louis Armstrong Park beyond Bayou St. John, connecting neighborhoods from Lakeview to the French Quarter.
This used to be an abandoned railway so it's pretty cool that the city has turned it into a beautiful park thanks to the citizens of New Orleans having raised awareness of it.
Tammany Trace
Tammany Trace used to be a railroad corridor as well! This gorgeous place is located near Abita Springs, just 45 miles from New Orleans.
There are over 30 miles worth of trails to choose from, and you can walk as well as ride your bike. Tammany Trace has interesting history, too. According to the official website:
"St. Tammany Parish government purchased the abandoned Illinois Central Railroad corridor on December 20, 1992. With the help of grants and federal dollars, St. Tammany Parish government has asphalted 31 miles, remodeled railroad trestles into pedestrian bridges, and maintained the Trace."
You can also arrive at downtown Abita Springs where there's a children's playground, a museum and Abita Tourism Plaza. Most of the attractions would probably be closed now, though.
Tammany Trace is about an hour drive away from New Orleans.
Final Thoughts
The weather will slowly start improving soon, the spring will come and everything will start to bloom. So why not take this opportunity and go someplace nice?
Always make sure to keep a safe distance between yourself and others, wash your hands and wear a mask. The well-being of others is a priority. I hope you enjoy your trip to some of the destinations mentioned above, and if not, you can always take a walk in New Orleans itself.
Stay safe.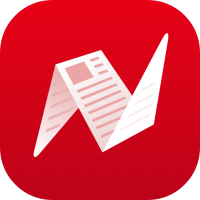 Photo credit: scottscaggs on Pixabay