I've felt it coming for a few years now.
Since I discovered minimalism and started noticing how insane consumerism and materialism are nowadays, my Christmas has never been the same.
My dad has always put special emphasis on Christmas gifts — he wanted us to have lots of them and he cared about the price, always valuing the most expensive presents as the best ones. When we grew older and started getting him presents, hand-made gifts were off the table. He'd just throw them in the bin a few days later.
Money was how he taught us to show love. Luckily, I'm selective about what I'm willing to learn, and therefore I threw this toxic idea out of the window the same way he would the cigarettes he smoked after tapping their ashes into an expensive beer glass with The Best Dad on it I bought him one time.
He never used it to drink beer. Turning it into an ashtray was probably more convenient.
Over the years, I've learned that people often buy each other loads of gifts only because that's what they do. They don't want to make it seem like they don't care about each other. They build certain standards together, and they try to keep up with them.
It's not rare that the recipients lose these presents, never use them or give them to someone else. I've personally always cherished the presents I receive, but I know what it's like to buy gifts for somebody when you're almost sure they'll never use it.
It feels pointless. Wasteful. Even kind of fake.
Even when you're certain the person will appreciate each gift you give them, gift-giving can develop into a somewhat toxic mindset.
I had a best friend for ten years. Every year, we'd give each other presents for Christmas and for birthdays. And every year, the standards grew higher. The number of presents slowly climbed from one to four per session.
Instead of making each other happy with a small gift every year, we'd put so much effort and so much money into buying specialized gifts based on one another's hobbies that when I finally realized I didn't enjoy the fact that I had to give her about 8 gifts every year just to keep up, I didn't know how to get out of it.
She cherished our gift-giving too much. With every attempt to be more minimalistic about my presents for her, I felt like I disappointed her somehow. I failed to show her my love, my appreciation. I failed to keep up with the standard we had set a long time ago.
Honestly, I was running out of ideas. There are only so many hobby-related things you can get when you're buying so many things a year. I was also broke.
Sometimes I felt like I was buying her things just so that she wouldn't think I didn't care about her, but the fact that I had to rely on material things to prove my love made me stressed and frustrated, even angry sometimes.
Why should gifts matter?
Gift-giving is one of the five love languages, so I'm not saying it's completely irrelevant. It's a wonderful thing to receive a present that shows you how much this person cares about you and that they actually listen when you talk about your hobbies and wishes.
It's nice to be surprised and it's lovely to cherish a few things that remind you of a person close to you.
Gifts can be a great way to express love. Sometimes I love coming up with gift ideas because I'm excited to make my loved ones happy.
The problems arise when this small act of kindness and love turns into a stressful materialistic culture. We're often not buying or making gifts from the heart anymore — we're assembling as many of them as possible without any further thought simply to get more stuff for people.
The more the merrier. Who cares that they're useless?
Things, things, things. As if things could make up for not giving your loved one enough attention, for working too much instead of spending time with them, for failures and missteps. As if things could make everything alright.
I sound bitter. It's because a part of me is.
Christmas is supposed to be about spending time with the people who matter, about connecting on a deeper level, about enjoying the festive atmosphere together, about rituals and traditions and kindness.
A bunch of things shouldn't be the highlight. And yet.
One of the best presents I've ever received was a green envelope from my flatmate. It said she had given money to a charity that plants trees on my behalf. That was the best.
I cried, I hugged her, I was so very happy because not only did she not give me more stuff I didn't need, but she also showed how well she knew me. I always talked about how helping the planet makes me the happiest and how I was tired of the consumerist Christmas culture — so she got me something that didn't clutter my room and that actually made a difference.
One time, a friend got me a weekend trip to London. It was a great experience, it was exciting, it enriched me, unlike curling irons or make-up sets I'd rather pick myself.
Look, I'm not saying you should stop giving your loved ones gifts wrapped in Christmasy paper (although it's not the best for the environment so you might try to pick different methods of wrapping), but maybe we should all just . . . chill a little.
Buying stuff for people isn't the most important thing in the world. What really counts is how you treat them throughout the year, how you show your love and that you're excited to have them in your life.
And if my future children ever make me a hand-made gift, I'll put it up on the walls every single year until there's no space left.
Because money and lots of gifts aren't the biggest indicators of love. Your behavior is.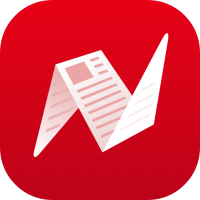 Photo by Ekaterina Bolvtsova on Pexels