Story of Dan Price, CEO of Gravity who was called a socialist and laughed at. Today, he is having the last laugh.
Before 2015, Dan Price salary was 1+Million dollars. He dropped it to 70,000 and raised the minimum salary at his company to 70,000 dollars. He had a press conference and let the world know.
It was made for good headlines. And it did. Some thought that it is not meritocracy. It was socialism. Many others thought it was an experiment worth watching in the sidelines. Some wished they worked there. Others we were too busy to notice.
Years roll by.
In 2020, Covid hit. The company which helps bars reduce their credit card charges was decimated.
Employees pooled in. Took temporary pay cuts collectively. Nobody was laid off. In 2021, the company made a roaring comeback. Employees were made whole and everybody went roaring to the bank. They had the last laugh. They sponsored to the company cashflow at the cost of banks loaning them working capital. Wall street bank loss was employees gain.
Somewhere along the way, in the years between, the employees bought Dan a Tesla car.
And his approach is now a Harvard Business Review case study. Think about it — doing the right thing is now a case study. All I can do is just smile.
Having said all that, I do like the origin story of Dan's 'radical' change of mind. It mirrors a story I had heard when I was young growing up in India.
Ashoka was a great warrior king in ancient India (then called Bharat) . Like Alexander The Great, he ruthlessly expanded his kingdom. In the after-warmth of a war, he rode through the battlefield. In the calmness of the evening, he was moved by the bloodshed. He saw the myopic nature of war. He decided to renounce arms. He led so differently after that. He is still talked about today. When India gained independence from Britain, his chakra ( wheel of wisdom) was placed at the center of the Indian flag.
Tidbit: India's highest peacetime military decoration awarded for valor, courageous action or self-sacrifice away from the battlefield is also called Ashoka Chakra.
Similar to Ashoka's early years, Dan and his brother started Gravity and worked hard. 2008 recession hit, they survived but it left scars. They were extra careful with cash. One afternoon, one of his employees was stressed out. Upon querying, Dan discovered that his employee was juggling a second job to make ends meet. That bothered Dan. He doodled on it for days.
He reasoned that money beyond a point made a marginal return on happiness. On the flip side, it made a substantial dent on people's stress level as people moved from poverty levels to decent day to day living.
So, he decided on his new path in 2015.
And he has not looked back or reversed course.
America is indeed the land of opportunity. Benevolence induced rational thinking goes a longer way.
The price that Dan paid was peanuts compared to the rewards of his action in his part of the world — the ecosystem he has some say on. He made a difference and that counts for something.
Society thrives when old men plant trees whose shade they know they shall never sit in.
Dan's initiative is ample proof on the art of possible.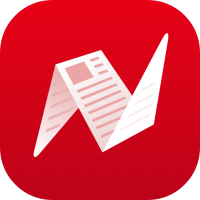 Join today to publish and share your own content.