Stephan T. Writes:
Ok, so, as you said, let's not jump to conclusions here. Without directly asking her, you wouldn't know for sure, and of course, there's no guarantee that she'd tell you the truth anyway. So, in this situation, you most likely would have to rely on your gut feeling, what we call your intuition.
Let's start from the beginning. As in many new relationships, you both spent an exceptional amount of time together. During this time you were able to get to know each other. The unfortunate was, you were lead to believe that your new girlfriend had no one else in her life, no friends, no kids, nada. I assume you didn't ask. Either way, from your point of view, her best friend came out of nowhere or was she always there, wondering 'What happened to my bestie? She's spending much time with someone new and has placed me on the back burner,' and now, girlfriend is stuck between her new love interest and her best friend forever. Another concern that stood out, where you expressed, 'she doesn't want to do things we use to do when you first met...' points out the need for change. In every relationship, friendship, or whatever, a ship is supposed to sail, meaning things can not stay the same as it was when you first met. Maybe the same old routine doesn't excite her anymore. Or maybe she felt torn between the two of you and started to feel as if she needed to juggle you both.
I want to encourage you not to give up on the relationship especially before you try these few options:
Express Your Concerns To Your Girlfriend
Ask Her Straight Up 'Are You & Your Bestie More Than Besties?'
Implement New Fun Activities That Include The Bestie
On the flip though, a friend without a mate could cause friction in your relationship due to the simple fact: 'You have a mate & I don't have one,' jealousy. From the sounds of it, best friend may see you as competition. Like, 'you're the reason my best friend has been M.I.A.' What I didn't read; was, if you had any friends. However, just as her best friend, it seems you are uncomfortable with the time she's spending with the other. In every relationship, space is needed. A time to be with friends and family without their mate. This helps build a healthy & more balanced relationship. Otherwise, you may be viewed as being 'too clingy', and being clingy is a major red flag that could end in relationship destruction.
So, my suggestion to you at this time would be to try out those three tactics, meanwhile, if you have any friends, invite them to hang out as well, you never know, best friend may find them interesting and that could ease the tension on your girlfriend and your relationship. Let me know how it goes.
Have a situation you need insight and clarity on? Ask away Send Me Your Request Its FREE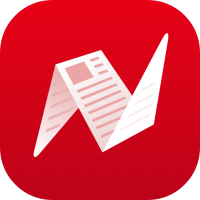 This is original content from NewsBreak's Creator Program. Join today to publish and share your own content.