Join us as Jason Cordova headlines the first ever comedy night at the Union Street Tavern!
About this event
First Live Comedy Show in Newton! This Thursday 7/22 at the Union Street Restaurant with Hilarious Jason Cordova and 6 funny local comedians. Show starts at 8:00 pm on the second floor. Great food and drinks are being served at the bar to make your night full of laughter even better. Tickets are limited!! Get yours now! (Or you can puchase at the door with Venmo or Zella, see you there!)
https://www.eventbrite.com/e/union-street-comedy-tickets-162700588841
Featuring Comedians:
Nick Tornaritis
Karl Xie
Andrew Vickers
Chris Justice
Mary Spadaro
Tom Surette
Headliner: Jason Cordova
------------------------------More Upcoming Shows around Boston Area--------------------------------------------
7/24/2021, Outdoor Show at Columbus Park, show starts at 2:00pm. Address: Atlantic Ave, Boston, MA 02110 Ticket: https://www.eventbrite.com/e/outdoor-comedy-show-at-the-christopher-columbus-waterfront-park-tickets-163403475193 (It's free)
8/01/2021, Comedy show at Beacon Hill Pub, show starts at 7:30pm. Address: 149 Charles St, Boston, MA 02114 Ticket: at the door
8/08/2021, Mulan Your Ass Virtual Lie-down Comedy Show. (on Zoom) Show starts at 3:00pm. Ticket: https://www.eventbrite.com/e/mulan-your-ass-virtual-lie-down-comedy-show-tickets-163707283893?fbclid=IwAR3w2MfRfufHwQUBpueWWHCIctDQHH7unbuQTY2jcDpj0f5YniwOJC15_54
8/11/2021, Comedy show at Capo Restaurant & Supper Club, show starts at 8:00pm. Address: 443 W Broadway, South Boston, MA 02127 Tickets: Free. Table Reservation: https://www.caposouthboston.com/
Contact Info
Email:
karlxiecomedy@gmail.com
Website:
https://www.karlxiecomedy.com/
Social Media: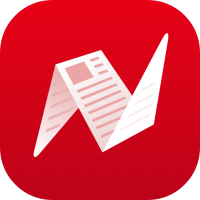 For more information please subscribe to my website or follow me here, and if you have any questions about shows or booking info, please send an email. Looking forward to hearing from you.