GREENVILLE, SC - Old Europe Coffee & Pastries sits on a wide street in the West Side. An unassuming black awning sits over a green double-door, and nestled in the corner right next to the bakery and coffee shop is a by-appointment-only wedding hair and makeup salon.
Recently featured in an hour-long documentary on revitalized downtowns in the Upstate, Old Europe has had a Greenville location since 2019, when Bobby Daugherty decided to expand the Asheville company.
"I went to school at Furman, so I had a connection to Greenville to begin with," said Daugherty, whose background is in Atlanta-based investment banking and who then moved to Asheville and worked in waste management. "The Greenville I knew when I was at Furman was not the Greenville you see now. When I came and saw the Liberty Bridge, the downtown area, the wide sidewalks...I dug into it, saw what's coming, I knew immediately that Greenville was a very attractive option."
Daugherty has been involved with Old Europe since 2016, when he began working with the owners of the Asheville location. According to the shop's website, "Daugherty immediately expanded offerings and services and doubled sales within 3 years."
When the Covid-19 pandemic led to restaurant shutdowns and restrictions in March of 2020, Daugherty swiftly pivoted to a new business model.
"I was pulling out all the stops," he said. "Obviously when they shut down the dining rooms we had to get creative, and so we had a display case downstairs that I brought up, dusted off, put a piece of each cake there in the window and let people just pick...we ended up doing really well, as well as could be expected during the Covid months."
Daugherty explained that the shop was significantly impacted for approximately six-to-eight weeks but eventually rebounded, due both to community support and to the fact that while traditional restaurants had to shut down, Old Europe could continue providing desserts and drinks for people after their meals. The opening of sidewalk seating didn't hurt, either.
"I love this community down here in Greenville," Daugherty said.
Although the name of the establishment is "Old Europe Coffee & Pastries," Daugherty emphasized that their hours really don't fall in line with a typical coffee shop.
Old Europe opens at 8 a.m. every day, and does not close until 10 p.m. on weekdays, midnight on the weekends, thus adopting a very European timeline.
"We have those late hours, very European, they're gonna linger late after dinner," Daugherty said. "So we can accommodate that."
Another difference between Old Europe and many other coffee shops is that Daugherty dislikes the use of laptops in the shop and doesn't allow their use for long.
"I want people to talk, to communicate, to enjoy [themselves]," he said. "And even if you're by yourself, sit in there and be in your thoughts and just enjoy the atmosphere."
It makes sense, then, that the aspect of his job which gives Daugherty the most joy is the connections people form in his business.
"The pleasure I get in seeing people being able to relax, connect, when people are here on dates or a husband and wife can steal a night," he said. "There is no substitute for that to reconnect as human beings, share time, space, through food."
On the flip side, a challenging aspect, which Daugherty said he enjoyed regardless, is the necessity of trying to fit all the pieces together like in a puzzle.
People managing is hard, and add onto that the logistics of running a business, and Daugherty has his hands full.
"Whatever we deliver we gotta deliver at a high level," he said. "Sometimes I've gotta be part counselor, part surrogate dad, just a lot of different roles I have to wear, but I love it."
Daugherty is looking to expand Old Europe, and said there is no reason a new location shouldn't pop up elsewhere in the near future.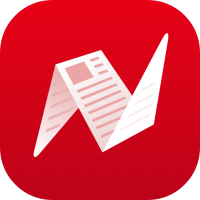 This is original content from NewsBreak's Creator Program. Join today to publish and share your own content.