BROOKLYN - An immersive walking tour of Bushwick created by Modesto "Flako" Jimenez, Taxilandia is a one-on-one free guided experience wherein guests walk with Jimenez through the neighborhood, soaking in the sights, sounds, and history of this neighborhood which is the most populous Hispanic-American community in Brooklyn.
Jimenez is the founder of Oye Group, a production company based in Brooklyn that uses art in its various incarnations to inspire dialogue about issues, social and political, that are necessary for community growth.
On a Friday afternoon in early September, three of the leaders of Oye Group met with me on Zoom to discuss what they're working on and the impact their organization has in the community.
Founded in 2010 by Jimenez, the company has evolved throughout the years to its current form. Jimenez said he saw a need in his neighborhood and wanted to, "[create] a nonprofit that can reallocate funding and give a platform to both gentrifiers and locals, [to] create that uncomfortable conversation that needs to happen around gentrification and privilege."
Jimenez's cousin, Kevin Torres, joined as Managing Director in 2013, and his role involves ensuring all the logistical and technical aspects are covered.
In addition to the two cousins, Oye Group's General Manager Adriana Ascencio was on the call. She joined in 2021 and works on day-to-day administrative tasks.
According to Ascencio, the group's mission involves, "different ways to use art and bring the community together through our different programs."
Some of the pillars of Oye Group, according to Jimenez, include the three "corners": Poet's Corner, Reading Corner, and Building Corner.
These are monthly gatherings for members of the community to bring their children and work on poetry, read together, and do arts & crafts. The Reading Corner page on the group's website indicates that the corner is open to kids ages 5-12 and that in addition to reading the book, the online program includes a discussion. September's Reading Corner is on Sept. 26, 2021 at 1 p.m. and the book in question is My Pen by Christopher Myers.
Jimenez really emphasized the importance of the Corners, saying it's a great way to build community as every month new kids and their parents join.
"The [projects] that are really fruitful are the ones we're building, giving back, opening kids' imagination and giving parents a moment of freedom, that one hour of breather while their kids are still learning and not just watching TV," Jimenez said. "This is the shit that's gonna be the real true foundation of what the company is because it lets them know early that they're worthy."
Other, perhaps flashier, festivals and events don't do the work of building community in the way the Corners do, Jimenez indicated.
More information about the Reading Corner, Poet's Corner, and Building Corner can be found on the group's website.
One of the shorter-term projects that Oye Group does is called Shake on the Block, a seven-week summer workshop series that allows young writers, both local to the area and not, to break down Shakespeare and learn about theater productions. It ends with a free performance of a student adaptation of one of Shakespeare's works.
Shake on the Block has been ongoing since 2014.
Oye Group focuses heavily on art because, as Ascencio said, it is a medium that can easily be used for bigger purposes that help the whole community in Bushwick, which is heavily Black and Latino.
Torres added that art can, "[bring] together but also [there is] a healing aspect of the work, through creating and through playing with the art, there is healing involved. As the truth comes out, there's no lying to ourselves about it and it's just a moment of healing with the art."
Ultimately, the leaders of Oye Group are about the work: fostering tough conversations and building community.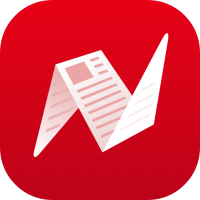 This is original content from NewsBreak's Creator Program. Join today to publish and share your own content.