BROOKLYN - Heidi Heilig has published five young adult novels — a duology about a ship that time-travels as well as a fantasy trilogy set in a secondary world about a girl with a malehuer and an empire trying to take over — and in an interview one warm Thursday morning, she said the most fun she's had working on a project has been when it was just for her.
Her debut novel, The Girl From Everywhere, took her a few weeks to draft, because, she said, "I was obsessed with it."
The second book in that duology was much more difficult, Heilig said. By then, she'd sold the project and there were expectations — an agent, an editor, a fanbase, all of whom were waiting for the conclusion to the thrilling story she began weaving on her own.
"There's just something about having someone — knowing that someone expects something of you that makes it a job," Heilig said. She emphasized, multiple times, her gratitude toward her editor, saying, "she makes my work so much better," but did acknowledge that the expectation of a draft changes the joy of the work.
Currently without an announced book under contract (the conclusion to her latest trilogy, called On This Unworthy Scaffold, published earlier in 2021), Heilig is working on a new middle grade project — one she can't share publicly but which she did give me a preview of and I can confirm it sounds absolutely stunning.
Heilig's work ripples with life and creativity, as well as with political influences — her latest trilogy, the Shadow Players series, discusses mental illness and colonialism in a secondary-world setting. It's filled with magic that's as dark as it is imaginative, characters who jump off the page, and storylines that grip your heart.
In late 2017, Heilig created a Facebook group that has grown to thousands of members, which hosts kidlit authors, agents, editors, and aficionados who share resources, ask each other questions, and have hard discussions (full disclosure, I am now and have been part of that Facebook group since 2017).
When I asked Heilig why she created the group, she explained it in terms of Twitter. "There were people trying to have high-level conversations and they would get taken out of context," she said, pointing out that there were " pile-ons, no one could have a conversation because what was being shared wasn't the thoughtful thing they said."
In response, Heilig created the group, which has fully thought-out rules and guidelines for conduct and conversation, facilitating the hard work of education and conversation in a constantly-shifting industry.
As for the most positive things that have come from that group, the answer is twofold, Heilig said. There are the friendships she's made with other members of the kidlit community, and also the joy of being involved in, perhaps giving the assist to, the creation of other groups and ventures.
"It just feels like an honor to see people organizing there to write letters, sharing their activism with others…[being]a brick in someone's path with [the group]," Heilig said. "Not taking credit but just to be a part of someone's activism is just such an honor."
Heilig believes that, especially as an author of literature for children, it is crucial to be engaged in daily activism and to be up-to-date with political, social, and other conversations happening in the world.
She spoke of the importance of not writing work that is already irrelevant by the time it's published, and spoke so highly of the intelligence of children and teens.
"We are writing up to them," she said, pointing out that while they may not have the life experience of the adults writing for them, they definitely have the mental and imaginative capacity to understand the stories they're told.
With a background in theater writing and a work history filled with "odd jobs," Heilig has a wealth of experiences to share in her stories, and plenty of exciting tales to spin again.
Heilig, who grew up in Hawaii, has lived in Brooklyn since she was 17. "Despite having moved here from Paradise, I've never wanted to live anywhere else," she said. "There is always something old and something new, something that feels fresh and ephemeral and something so solid and permanent that it feels like it will outlast even me. The best art is that way, I think, and I hope that my own writing can do the same."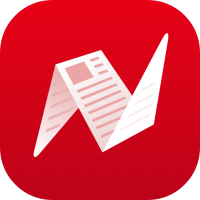 This is original content from NewsBreak's Creator Program. Join today to publish and share your own content.