BROOKLYN - Vivian Lin, a born-and-raised Brooklynite, didn't wake up one day a fully-fledged sustainability expert and advocate. Rather, her childhood in New York, often fondly (or not so fondly) remarked upon for its sidewalks filled with trash bags, ignited in her an interest in waste systems.
At the beginning of the Covid-19 pandemic in early 2020, she "stumbled" upon the world of composting in an effort to learn more about being sustainable as an individual.
Lin left her career as an architect and is now the founder of Groundcycle, an organization that aims to close the loop between produce and compost.
"That's what made me make the switch," she said. "I know that there's a huge problem in waste and I think there needs to be more people who are doing the work to change that in the city."
The work that Groundcycle does is simple and beautiful in its simplicity: partnering mainly with Garden of Eve Farm in Riverhead, N.Y., the company brings bins of fresh produce to their customers on a weekly or a biweekly basis. They return later to pick up the food scraps and send them to McEnroe Organic Farm in Millerton, N.Y., who processes the material and churns out finished compost in the place of food scraps.
That compost then returns to the earth, literally, serving as fertilizer on various farms upstate.
"Composting is important because all organic matter breaks down," Lin said. "When it does get broken down it creates a nutrient-rich fertilizer for soil, but when it gets thrown into the regular trash and ends up in landfills, it doesn't get a chance to break down, and it produces methane gas, which is 20 times more harmful than carbon emissions."
Lin added that whether or not to compost presents a "very clear right and wrong."
She also said the cycle itself, from seeds in the ground to food on the table back to the ground as fertilizer, is beautiful, especially for city-dwellers who aren't in nature all the time.
"By composting you are giving back to the world," Lin said.
On the Groundcycle website, Lin's bio indicates her awareness of a gap in resources in New York City: "Many of NYC's most valuable resources, including brown bins, Greenmarkets and even Citi Bikes, don't reach a majority of the city's population," the bio reads.
Lin spoke a little bit more about that gap in an interview, pointing out that often resources were prioritized to densely-populated or wealthy areas. She indicated that parks can be not cared for sometimes, and that from her home deep in Brooklyn she would have to take a train to reach a Citi Bike hub, whereas centrally located Brooklynites are walking distance from the bicycles.
She indicated that even when the city had a composting program (which was discontinued in May 2020 due to the pandemic) many areas — including her neighborhood — were left out.
"Without the proper resources and education and care put into neighborhoods to foster these more sustainable habits for people, it won't happen," Lin said.
Groundcycle services every neighborhood in Brooklyn, starting out with just the borough as it encompasses quite a large amount of territory.
They recently expanded to Manhattan and Ridgewood as well, with a goal of soon reaching every borough.
While Groundcycle started with an eye to closing the compost loop, they are expanding to work in other sustainability areas as well. They are hosting a Book Swap for members, as well as working on collecting soft plastics, which don't recycle well, and turning them into new things.
"[I'm] basically solving my own sustainability issues, but at a larger scale, so if there's something that I feel like is lacking in my life, I'm gonna try to develop a program," Lin said. "It's all about sharing resources, really building community and all of that. We have so many exciting things besides just produce and compost."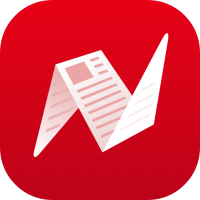 This is original content from NewsBreak's Creator Program. Join today to publish and share your own content.