NEW YORK - It was the middle of the Covid-19 pandemic, and chef of approximately 10 years Rhyan Guevarra had been laid off from his job. He and Chi Oham were in Hudson Yards, discussing what came next, when Rhyan shared that a pipe dream of his was to someday own his own business.
It was a conversation that had surfaced once or twice before for the two of them.
"I don't have the money for it," he recalled thinking in an interview last week. "I'm a first-generation Filipino-American, you think I got money like that?"
Luckily Chi, who has an MSc in Information Systems, has a sharp business mind and pointed out that if they started small, seed money in the tens of thousands of dollars was unnecessary.
And so Amboy Eats was born.
Advertised as "A Filipino food concept" and "not your nanay's cooking," the business, which began with home deliveries in Queens in early 2021 and pivoted to a focus on pop-up events in the spring and summer, serves delicious Filipino food with a bit of a twist. The business' website promises to honor tradition "while creating our own."
Having been friends with Chi, and subsequently Rhyan, since 2016 (and having tasted some of his food years ago), I eagerly signed up for a delivery on one of their first trial runs in Brooklyn. Neither I nor any of their other satisfied customers have been disappointed, either in the quality of the food, the service, or the delicious taste.
Rhyan, the Chef and Co-Founder of Amboy Eats, said part of his guiding philosophy was to reconnect with Filipino cooking culture.
"I graduated and trained specializing in French and Italian [cuisine]," he said. "The problem with that is that aside from my own family cooking, I've never really jumped down the rabbit hole of learning about Filipino culture and food — this is my own journey into seeing my own culture and my own people's food."
Since they began focusing on pop-up events, including one on Sunday, Aug. 1, 2021 in Woodside where they partnered with Bee Cafe, Amboy Eats has participated in the Kabisera Kalye Night Market along with a few others, and have an upcoming appearance at the second Barkada Market Market at Greenpoint Terminal Market.
At the Bee Cafe event, customers who RSVPd could walk up to an outdoor pavilion in front of the cafe and order food to pair with Bee Cafe drinks which they consumed in the Bee Garden at the back of the establishment. Chi expedited while Rhyan cooked and one of Chi's sisters, Chinweizu Oham, took orders. Amboy Eats is a family affair, through and through.
The menu harkened back to the original delivery menus, featuring their delectable french toasts (including an Ube toast and "Turon Foster") which paired with a selection of Nortes — including a beef and a spam option.
Chi noted that they began with their spin on Filipino brunch food in part because it allowed them to differentiate themselves from many other Filipino food businesses.
"I'm looking forward to seeing the payoff in which we've been marketing our food," Rhyan said the week before the event. "Shoot, I'm biased and I know my food is good, I just want people to taste it and be like 'yo, it's good!'"
Chi added, "If i hear a lot of, 'this is good,' we'll both go home happy."
Over the course of their seven-month existence, and especially participating in multiple events, Amboy Eats has collected a variety of necessities. To cart their belongings from Queens around the city, Rhyan and Chi either borrow a friend's car or take rideshares.
"Even more fun insight about our company — we are a pop up business that does not have a vehicle — what," Ryan said. "Uber: sponsor us, thanks."
Of course a big challenge for the owners of Amboy Eats was starting a business in the middle of a pandemic. And Rhyan pointed out that people's attention spans are short: "People have less than three seconds to gain interest or they're moving on," he said.
But as they gain people's interests, even that comes with new challenges.
"[There are] growing pains of like as we gain popularity, we need to think about what product and how much we can manage at a time," Rhyan said. "It's just the two of us and Chi works full-time."
But ultimately, even though Chi joked that she was "hoodwinkd" into co-founding the business and being the Director of Operations, it's a worthwhile enterprise.
"That's so great to have people who believe in it enough and enjoy the food enough to come back," Chi said, recalling speaking with people at a recent event who had followed them for months. "Seeing that smile on people's faces...it makes Rhyan's day every time, and I think it makes the whole thing worth it because there's a lot of hard days, too."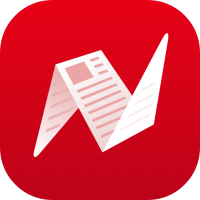 This is original content from NewsBreak's Creator Program. Join today to publish and share your own content.