NEW YORK - The smells of Filipino street food from So Sarap NYC wafted through the air, mingling with the chatter of visitors and vendors at Kabisera Kalye Night Market. Featuring food from Amboy Eats, So Sarap NYC and Kabisera, as well as the wares of a couple of merchants, the market stretched across a handful of storefronts on Allen Street a block and a half from Delancey Street.
It was a Saturday evening in the middle of July, a classic New York summer day, where music played from a speaker in the street, adding to the air of festivity and fun, all possible thanks to the efforts of Augee, owner of Kabisera.
Founded in late 2017 as a coffee shop residing in the middle storefront of 151 Allen St in the Lower East Side, Kabisera has expanded to now take up a bigger storefront at the same address. After its birth, Augee shared that customers and fans requested more and more offerings, leading to the move to a bigger space with a kitchen where they can cook up "more food, desserts, proper lunch and dinner food."
In addition, Augee has used her passion for food and sharing Filipino culture to provide a platform for other businesses, ones who may not have a physical space of their own, to make sales and garner name recognition.
"The main idea from the very beginning is to give back to our friends who helped us, for them to have a platform, a space to sell their product," Augee said. "Using this opportunity to give an awareness and educate the community and the neighborhood about Filipino culture. The way we do the pop-up is we curate it as how you would see in the Philippines. Things like that make you feel like if you haven't been to the Philippines, this is what you're expecting."
That sentiment was echoed by two merchandise sellers, Anna of Kusî and Cassandra of We Are Sun-Raised, whose table held sisig seasoning, tote bags, stickers, and more.
The tote bag said "Kumain ka na?" in large font surrounded by illustrations of various spices and other foods, and Anna explained that the words, translating to "did you eat already?" can be described as "the love language of the Philippines." It's a phrase equivalent to "how are you?" in English, one that telegraphs care and concern for the other person's well-being.
Cassandra said that creating the stickers for We Are Sun-Raised has "been awesome...we want to introduce people [to Filipino culture], especially since we don't learn about it in school."
Augee shared that her love for food came later in life, but her adoration for coffee has been with her since she was a child.
"I've been a fan of coffee since I don't remember when," she said, "We're from the mountainous part of the Philippines where we grow coffee, not the gourmet coffee. For normal days we just make coffee and boil it the way it is, we don't grind it or roast it. In the back of my palate I have that taste of coffee."
Kabisera sells three custom coffee blends, which Augee said are not from the Philippines (though she is working to make that happen), and which include Silakbo Roast, which has a heavy chocolate flavor.
The pastries are sold in small portions that, Augee said, are large enough to still justify their price, and are often served in a traditional manner, including with banana leaves.
Augee said a point of pride for her and her business is that they have taken the time to master all the steps to ensure the food and coffee they serve is of the highest quality and best taste.
During the festivities on July 24, attendance was a mix of passersby drawn in by the smells, sounds, and sights of the market as well as members of the community showing out to support their favorite Filipino businesses.
"[It is] part of making big waves to educate other nationalities," Augee said, "because they don't know, they haven't heard, they haven't seen it."
Information about additional events hosted by Kabisera can be found on the shop's Instagram page.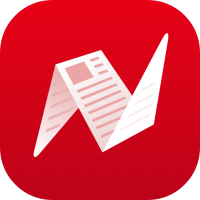 This is original content from NewsBreak's Creator Program. Join today to publish and share your own content.