BROOKLYN - Mike Funk is a multi-talented, incredibly cool visual and verbal artist in Brooklyn. In his own words, he is a "writer who draws."
Newly 31, the writer, musician, comic artist and skateboarder (whom I met through a job we shared) took some time to chat about everything from his family history in the arts to ways he encourages himself to keep creating when the going gets tough.
"I do many of the arts," Funk said. "I write, which is more of my focus right now, but I draw and do illustrations & comics, and I also play music as well."
It makes sense, given his family history, that Funk is so creative — his parents met in a music class, both of them proficient in multiple instruments, and his father was on tour with the Rolling Stones while Funk's mother was literally giving birth to their son.
For four years in college, Funk was part of a band called Shady Hawkins, which he described as "a huge part of my life for a long time."
As he got more into writing, Funk explored a few options, from music journalism to comedy writing, none of which quite felt right in the end. Eventually he settled into writing comics, which suits him because, "I can write funny things in short groups — the big appeal of writing comics is that if you like telling visual stories but can't be a movie producer, you can control all of it as a cartoonist."
In fact, one of Funk's senior thesis ventures was a comic about the Stonewall Riots, which was picked up widely by sites like Buzzfeed. It's "one of the most circulated things I've done," he said.
Funk graduated from The New School in 2012 and has had an eclectic career since then, working occasionally in the arts, in the food industry, and for a tech start-up. Part of the reason he's currently focusing more on writing than, say, comics, is that it is a more streamlined creative process.
"It's just allowed me to do one thing," he says, comparing the process of writing a book to that of writing and drawing a comic, saying he's become burnt out on the idea of spending "eight hours to make one joke."
Since he graduated with a BA in Creative Writing, his return to fiction and nonfiction has allowed him to circle back to his degree focus.
Funk chatted a bit about what it's been like creating and writing in New York and through a pandemic, saying that a big influence the city has on his creative life is just how busy life is in Brooklyn and New York as a whole.
"It affects whether it happens or not, how much time I have to dedicate to it, what that looks like," he shared. "Why didn't I do it for such a long time — the pandemic is when the fabric of [my social life] was changed a lot."
During the pandemic, Funk and a good friend of his, Harron, started an accountability writing club where the two of them meet weekly on Zoom and encourage each other to write, as well as share what they're working on.
"[The pandemic] unlocked that in a way," he said. "It reminded me of being in a band in a way because of that discipline of practice. If I'm just left to my own devices it doesn't happen — that's one layer that the pandemic influenced and as far as influencing the writing itself...I'm not writing about this time but a lot of the novel that I'm working on I do have to think about the past a lot and having the mental energy to think about that."
In addition, Funk shared that he has something of an obsession with writing and reading about New York City, saying, "I have a hard time getting into books not in NYC," and citing several favorite authors, like James Baldwin, who wrote about the city.
When it comes to a writing practice, Funk gave a few nuggets of wisdom, including saying, "The things you do on a daily basis will have more impact than something you do once a month or year, even if you do it for nine hours. Make it a habit." He cited the ways in which inertia will keep a writer from creating but spinning up just a bit of momentum at a time will radically change the output over time.
Funk is working on writing that falls in the "literary fiction" category and hopefully will soon have updates on his writing and art to share — he can be found online and on Twitter where his tweets are filled with his trademark dry humor.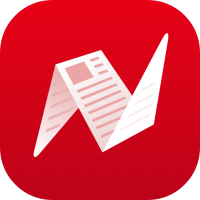 This is original content from NewsBreak's Creator Program. Join today to publish and share your own content.