At the September 21st Alameda City Council meeting, the Council authorized the City Manager to negotiate and execute an agreement with Alameda Family Services (AFS) to provide clinician services to the City's mental health crisis support pilot program.
Background
Like many other cities around the country, Alameda is exploring different ways of responding to individuals in mental health crises. Currently, sworn Alameda Police Department (APD) personnel are the sole authority who may assign a 5150 psychiatric hold.
A 5150 hold refers to the California Welfare and Institutions Code that allows a qualified officer or clinician to confine a person involuntarily (against their will) if they are experiencing a mental disorder that makes them a danger to themselves or others.
In July, the City Council authorized the City Manager to start a pilot program of alternative responses. As a result, the following has happened or is in progress:
Eighteen firefighters are receiving mental health response and crisis intervention training
The fire and police departments are coordinating appropriate dispatch
The City will procure a low-profile vehicle labeled Alameda Mobile Crisis Unit
The City is working with Alameda County Behavioral Health Care Services to authorize Alameda Fire Department (AFD) firefighter-paramedics to assign 5150 holds. Authorization is contingent on the City contracting with a licensed clinician.
In August, City staff issued a Request For Proposal (RFP) to secure clinician services. The City received one proposal from Alameda Family Services. AFS is a community-based organization offering mental health services combined with early childhood education and family support.
AFS Proposal
The goals of the AFS proposal are to:
Develop a working relationship with and training for the Fire Department
Link individuals in crises with services
Follow up to ensure individuals engage with services
Reduce the number of 5150 holds
Reduce calls to 911 or other hotlines
Reduce incarceration of callers who are experiencing mental health crises
The purpose of the September 21st meeting was to decide whether to go forward with Alameda Family Services as the clinician provider. AFD staff would manage crises; however, the clinician would provide real-time consultation, including for 5150 holds and client follow-up care.
Staff Recommendation
City staff recommended that Council authorize the City Manager to negotiate and execute an agreement with AFS for an amount not to exceed $500,000 for one year, with an option to extend for an additional year for a total amount not to exceed $1,000,000. This money would fund clinician services with 24/7 availability.
Debate
Mayor Ashcraft expressed concern that there was only a single proposal and suggested delaying the process to improve the RFP process to elicit further proposals. However, a dozen speakers, including a licensed clinical social worker, spoke compellingly in favor of Alameda Family Services, their qualifications, and strong relationships in the community.
Since this is a pilot project, many further argued that staff could repair any program weaknesses found over the two years. Finally, several speakers argued for the need for this program to proceed without further delay. Some invoked the memory of Mario Gonzalez, an unarmed 26-year-old Latino man, who died while under Alameda Police custody as evidence.
Approval
These arguments ultimately persuaded the mayor. The full Council, including Mayor Ashcraft, Vice Mayor Vella, Council Members Daysog, Knox-White, and Herrera-Spencer, unanimously voted to approve authorization along with some amendments proposed by Knox-White intended to ease tweaking the program as needed.
The City now plans on collaborating with AFS and other experts to define metrics that will allow them to evaluate the pilot program's success.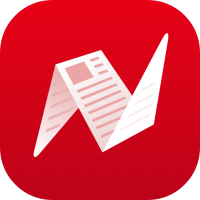 Reference
City of Alameda Council Meeting of September 21, 2021
This is original content from NewsBreak's Creator Program. Join today to publish and share your own content.