On September 17, Rhythmix Cultural Works (RCW) collaborated with community organizations to honor Alameda's historic Japantown Neighborhood with a three-hour art walk attended by over 400 participants. Collaborators included the Buddhist Temple of Alameda, Buena Vista United Methodist Church, and the City of Alameda Free Library and Economic Development and Community Services Department.
Japantown History
The event honored Alameda's once-thriving Japantown community, which resided in a six-block radius from Eagle to Lincoln Avenues and Park to Oak Streets. The neighborhood began in the early 20th century as an ethnic enclave for bachelors and expanded as the men sent for wives from Japan.
In response to the growing number of immigrants and restrictions on where they could eat or shop, a variety of Japanese-run businesses opened in this district. Nurseries and floral shops supported the Japanese in gardening and landscape work.
However, Japanese Americans faced anti-immigration laws in the 1920s and increasing animosity in the 1930s, culminating in the incarceration of all persons of Japanese ancestry from 1942 to the end of World War II. This event largely erased the community from the island. The Japanese Methodist Church South and the Buddhist Temple operated as hostels in 1946 to offer hope for returning Japanese and a promise to revitalize the neighborhood.
Art Walk
The art walk began at the Alameda Free Library parking lot with Rev. Michael Yoshii introducing a mock-up for four historical markers that the City plans as a way to reclaim memories of the past. Afterward, performing artists reflected different aspects of Alameda's Japanese American community.
San Francisco contemporary dance company, ODC/Dance, presented May's Letters, an original work choreographed by Kimi Okada with Brenda Way and inspired by Okada's mother's letters written while in Tule Lake internment camp.
The performance conveyed history through the lens of one family's story, sharing their everyday trials in the internment camp. For instance, scenes depicted the awkwardness of being newlyweds while crammed into shared housing and the difficulty of living out of suitcases without the convenience of shelves on which to store clothes.
Audience member Edward S. afterward commented, "I enjoyed how history was combined with the arts. I didn't even know there was a former Japantown in Alameda."
Attendee Patricia E. remarked, "I got more of a feel of what it was like then. I experienced it on an emotional level."
The second performance held at the Buddhist Temple of Alameda reflected the community's immigrant past with traditional folk dances by Ensohza Minyoshu and TaikoPeace and an ikebana installation by Jane Suiei Naito.
Presentations transported viewers to another place and time, such as with movements depicting the throwing and reclaiming of fishing nets and the playful spinning of straw hats.
One viewer commented that it was his first time inside the Buddhist Temple grounds even though he had grown up in Alameda. Another remarked that she would like to experience more of these cross-ethnic opportunities.
Finally, Maze Daiko, a world music/taiko fusion ensemble, performed at Buena Vista United Methodist Church. Their original music combined taiko with world rhythms and melodies, creating a unique sound influenced by the cultural diversity of the Bay Area.
Future Projects
The Japantown Art Walk was part of RCW's Island City Waterways (ICW) project celebrating Alameda's rich cultural past and present. Jennifer Radakovich, RCW's Associate Director, says, "Rhythmix founder and ICW Artistic Director, Janet Koike, herself of Japanese American ancestry, has been building relationships in the community for the past fifteen years. This art walk was a culmination of all the work she has done."
So far, Rhythmix has done three art walks, and three more are upcoming. The walks feature music, art, and stories and create opportunities for engagement and a positive outlook for the future. Rhythmix holds these on Alameda's historic main streets and new development sites on Alameda Point, intending to support these districts.
Upcoming art walks will be held on:
Friday, October 15, 2021 (Webster Street)
Saturday, April 9, 2022 (Waterfront Park)
Friday, May 6, 2022 (Park Street)
On May 20-22, 2022, Rhythmix will present "Island City Waterways" at the former Naval Air Station site on Alameda Point. Its theme, "uprooted," refers to the young draftees, military families, and workers who pulled up roots to follow the war industry, as well as those of Japanese ancestry who were forcibly removed to WWII internment camps.
According to RCW's website, the performances will evolve out of the city's story, asking, "What happened here? How did the Naval Air Station, Gateway to the Pacific, through four wars, shape Alameda? How does the "uprooted" theme resonate with you and your family?"
For more information, visit rhythmix.org.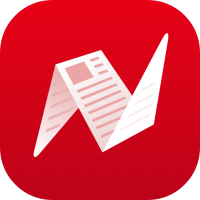 References
#AAPI #AAPIHeritage #AAPIHistory
This is original content from NewsBreak's Creator Program. Join today to publish and share your own content.